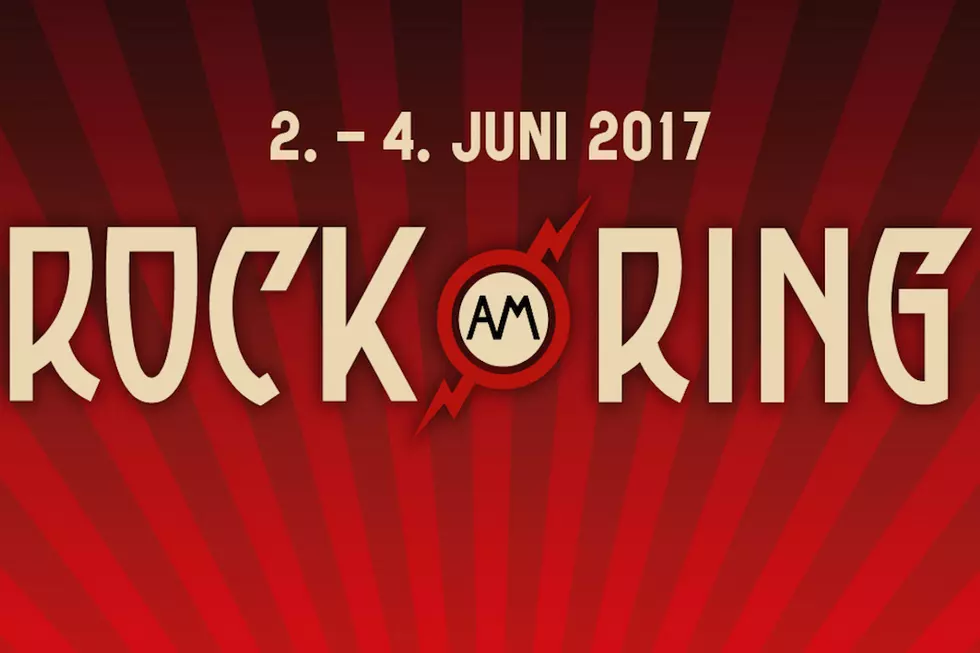 Authorities: 2017 Rock Am Ring Festival Was Evacuated Due to Employee's Connections to 'Islamic Realm'
Rock am Ring
The 2017 Rock Am Ring Festival was evacuated earlier this month due to a reported bomb threat. A police statement on the incident left reporters believing a spelling error was the cause for panic, but authorities later clarified that one festival employee's alleged connections to "the Islamic realm" was the reason.
Rock Am Ring has had three straight years of extremely bad luck. In 2015, a total of 33 people were hospitalized after lightning struck the festival grounds. The same thing happened again in 2016, with 15 festivalgoers sent to the hospital. Thankfully, nobody was injured this year, but 87,000 fans were evacuated on June 2, ending the day early and canceling Rammstein's headlining set.
After a police sweep of the festival grounds, Rock Am Ring was deemed safe and the festivities resumed on June 3. Chief of the Rhineland-Palatinate state police force, Johannes Kunz, told news outlets that the names of two Syrian workers were misspelled on Rock Am Ring's staff list. Because of the error, their names could not be found on the list, leaving authorities suspecting a potential terror plot.
However, authorities now say it wasn't just a spelling mistake that caused the mass exodus from Rock Am Ring. According to Pollstar, police had legitimate concerns with at least one of the festival employees. "The suspects' names had indeed been spelled incorrectly, but police feared a connection to an Islamic terrorist organization before determining that," the site reports. An official police statement adds, "It wasn't a spelling mistake that led to the evacuation of the festival site. Actual connections of one festival employee to the Islamic realm were indeed the reason."
The two men were arrested June 2 on suspicion of planning an attack involving explosions, but were released June 3 as Rock Am Ring reopened its doors.
2017 Guide to Rock + Metal Festivals