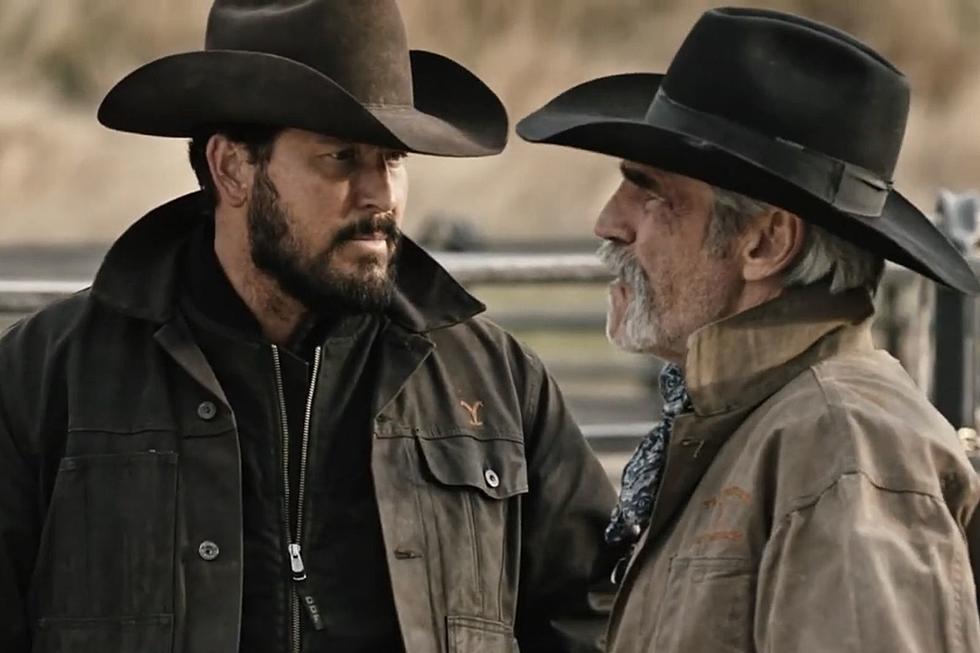 A Missoula News Anchor Was in a Yellowstone Scene on Sunday
Photo: Taste of Country via YouTube
Have you been waiting every week for Sunday night to roll around so you can catch all the drama with the latest season of Yellowstone? They made us wait a few extra months for season 4 because of the Olympics but after a few episodes, the show is just as crazy as ever. This season has an extra bit of intrigue for locals since the episodes were all shot locally and at any moment we could see a familiar face or local landmark we recognize.
It was pretty fun to see how the show is made
I was able to be an extra for a day of filming what turned out to be episode number one of this latest season. It was pretty cool to be behind the scenes and see just how much goes into making everything come together. The filming took place at Grey Wolf Peak Casino but I was nowhere to be seen when the episode finally aired. Darn! But I saw today where one extra made the cut on Sunday's episode of Yellowstone and a lot of Missoulians will recognize the face.
Did your eagle eye spot this appearance?
Ben Wineman is the evening news anchor for Montana Right Now on ABC in Missoula. He posted a clip of his three seconds of fame to Twitter. It's crazy how you can watch the show and not catch some of the background detail as I watched the episode and would have never noticed that it was Ben in the scene. You have to be quick when you watch the video because he's there and then poof, he's gone.
Someone asked him about how he ended up in the background and it sounds like his experience was pretty much the same as mine.
There's still some fun stuff to look for this season
I'll be watching the upcoming episodes of Yellowstone as I have a friend that was an extra in a scene with Kevin Costner and hopefully they'll get a little screen time. Plus, Ruby's Cafe and a few other spots around Missoula were also used for some scenes. And if you saw the last episode.....ugh.....there's always some sort of shocker that pops up in every episode. **Don't watch the video below if you don't want spoilers.**
20 Impressive Features at the New and Improved Missoula Airport
Missoula's new airport will include large windows for loved ones to watch planes depart and arrive, and the only escalator on this side of Montana! Plus, a keggerator system for the Coldsmoke Tavern.
One Of A Kind 39 Million Dollar Montana Home Is For Sale. Check It Out
This home is at 295 Cobble Creek, Bozeman, MT. You can check out the listing on Zillow or Montanalifere.com. The property is listed by Mike Schlauch and Vivian Yoon, PureWest Christie's Bozeman.
The 14 Best Places in Missoula to Take Visitors From Out of Town
We asked locals where they like to bring visitors when they take a trip out to Missoula - and here's what they came up with.