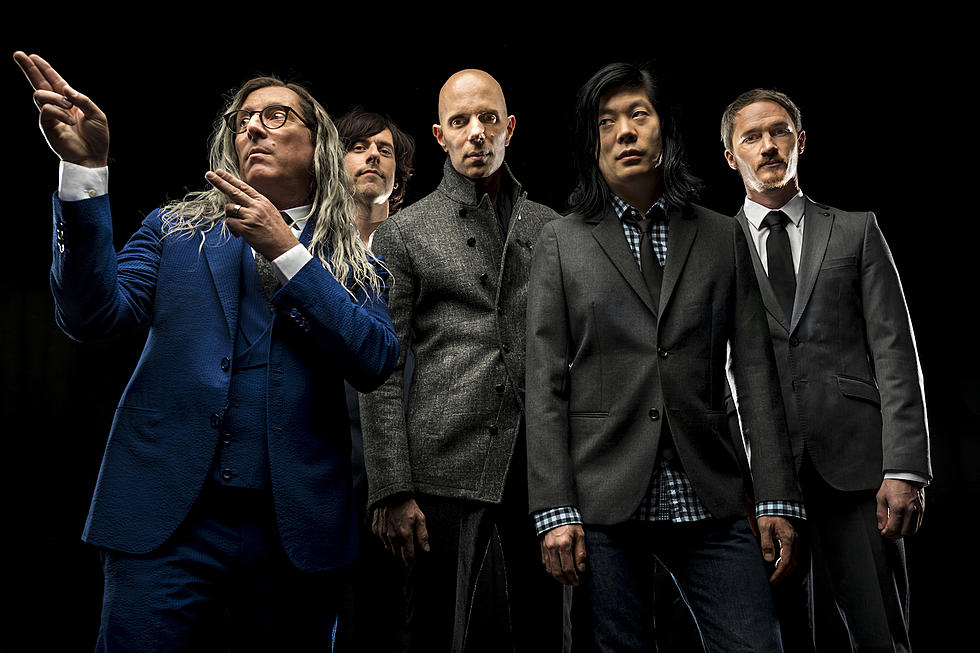 A Perfect Circle's Billy Howerdel on Band's Future: 'We Will Move Forward for Sure'
Tim Cadiente
A Perfect Circle are currently on tour promoting, Eat the Elephant, their first album in 14 years. When the tour wraps in December, frontman Maynard James Keenan will return to Tool to wrap production on their highly anticipated album, but where does that leave A Perfect Circle?
In the past, A Perfect Circle has taken some long breaks to allow its members to spend time on their other bands, but founder Billy Howerdel recently said that he wants to keep the ball rolling. Howerdel told Kentucky.com, "I think this record adds to an already strong foundation for the band and will allow us to step forward. I think Maynard feels the same. We will move forward for sure."
Howerdel also opened up about how spending time away from one another and the various other projects within the band has pushed the group down different sonic pathways. "This kind of situation informs whatever you do, whether it's in your personal life or business. It's always going to inform what you're going to do next," Howerdel says. "I mean, I can hear Maynard's growth vocally from what he's done in Puscifer in what he brings to us. He takes more liberties and gets into a more orchestrated vocal approach. I think what I've done with Ashes Divide has found its way into this band, as well. It's just the nature of how this all works."
Howerdel adds, "We cut this record over the last couple of years. I gave Maynard ideas for the songs. He asked me to strip them down to a much more broken down place — to maybe just a piano and a click track. Then he would find his best melody and then I would start working the track back up. We would send the music back and forth online."
A Perfect Circle will take the stage at the Hulu Theater at Madison Square Garden in New York City on Tuesday (Nov. 6). See all their tour dates here.
A Perfect Circle - Wikipedia: Fact or Fiction?