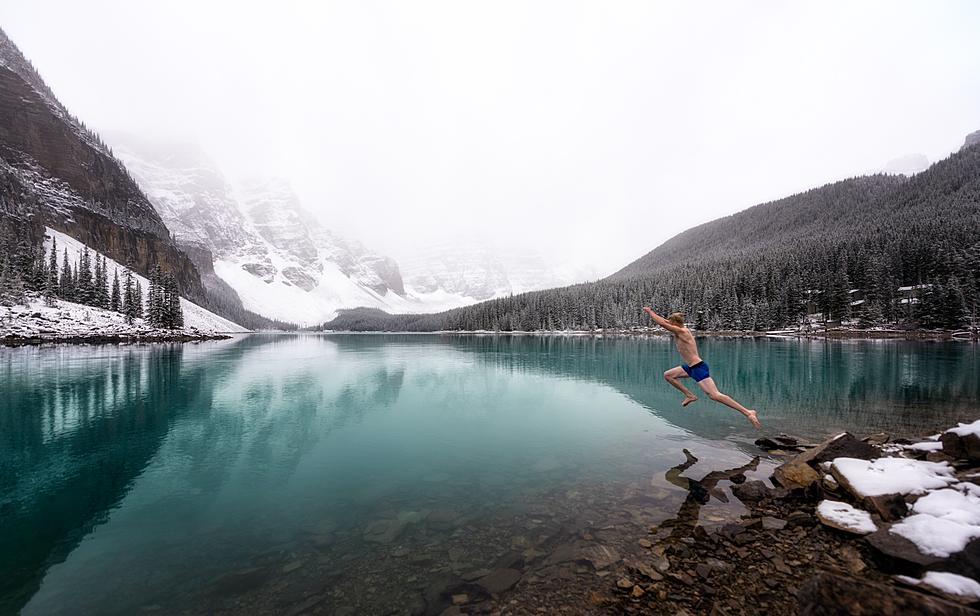 A Young Man Sets Goal to Swim in Chilly St. Regis River All Year
tyler lillico via unsplash.com
Chances are you have probably seen or heard of the "polar bear challenge": the act of taking a dip in frigid water, simply to prove you are tough enough to do it. Lots of people feel that an occasional dip in ice-cold water can actually be beneficial to your health.
According to Men's Health
Ice baths reduce inflammation and improve recovery by changing the way blood and other fluids flow through your body. When you sit in cold water, your blood vessels constrict; when you get out, they dilate (or open back up). This process helps flush away metabolic waste post-workout
One Spokane teen has decided that he is going to set a goal for himself. With most of his family hailing from the St. Regis area, Carter Durkin plans to visit once a month for a dip in the cold waters of the St. Regis river. But why?
According to the Daily Inter Lake
Durkin can't quite recall where he got the idea from to take a dip all throughout the year. "It was just a whim. I used to jump in every October as a farewell to the swimming season. Then, last year I thought why not do it in December?
It seems that Durkin just never really wanted to say "goodbye" to swimming season this year. Regardless of the temperature, he plans to take his monthly swim. The challenge began in June of 2021, meaning that Carter Durkin only has just four more chilly swims remaining until he accomplishes his goal.
Fun Indoor Activities Around Missoula to Entertain Your Kids
Looking for some entertainment while the winter weather keeps the kids inside? Here are a few indoor activities around Missoula that will help pass the time.
LOOKING BACK: Photos of Missoula and How It's Changed
Check out these photos of how Missoula has changed over the past decade.