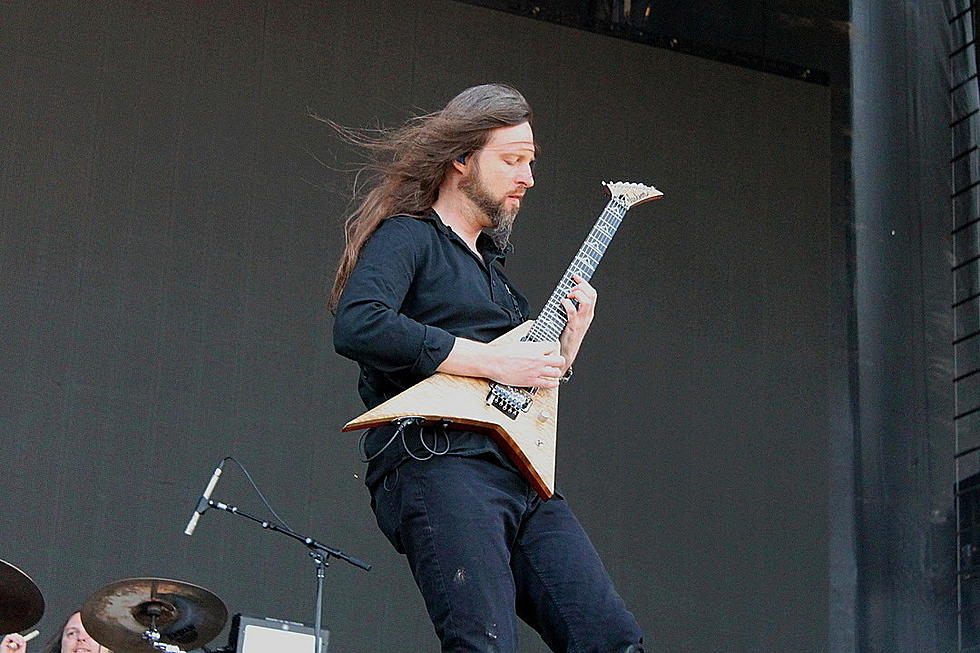 All That Remains' Phil Labonte: 'It's Possible People Will Hear' More Material With Oli Herbert
Chad Bowar, Loudwire
When a beloved band member dies, there is naturally interest among fans on whether there was ever any unreleased material that might someday be issued. According to All That Remains' Phil Labonte, there is still some material featuring late guitarist Oli Herbert, but no decision has been made on whether or not those songs will be released.
The singer told Oklahoma City's 100.5 The KATT, "There's some other songs that didn't make it to Victim [of the New Disease], so it's possible that people will hear other stuff from the Victim sessions. The label has them, so we'll see what they decide they want to do."
Labonte added, "We felt like the 10 songs that made it onto Victim, we were like, 'These are the ones that make the most sense for us to put as a collection of songs.' There no other, like, hidden riffs or anything like that, so anything that we write for the next record that we do, that will be something that I imagine will be heavily influenced [by] and there will be heavy contributions by Jason Richardson."
Richardson was one of Herbert's favorite guitarists and came on board to help All That Remains tour after their new album was released last November. The band has since made Richardson an official member, filling the void left by Herbert's death.
Hear more of Labonte's chat with 100.5 The KATT in the player below.
All That Remains Albums Ranked