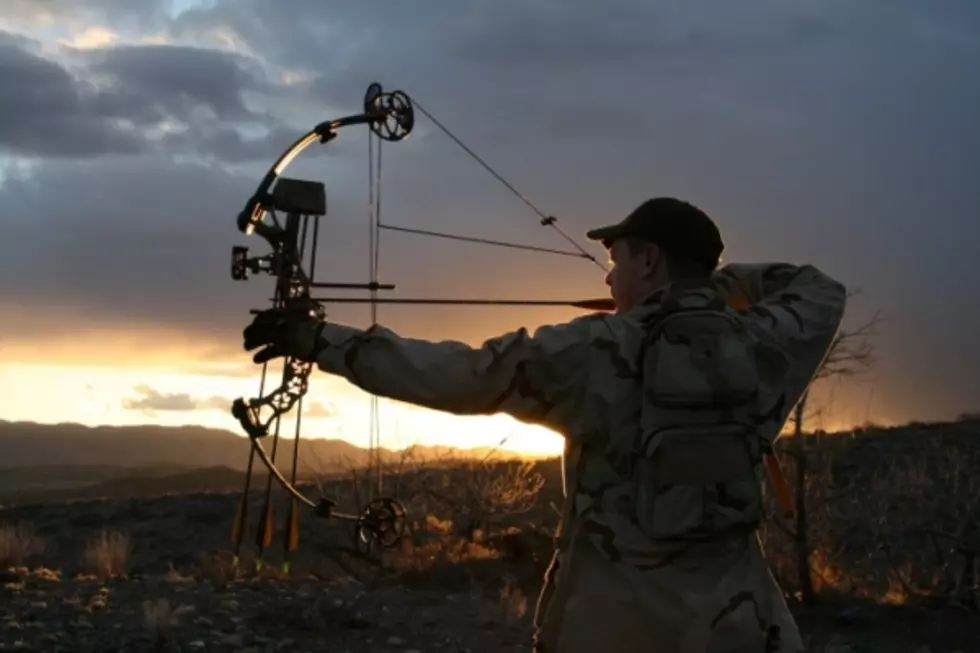 Archery Hunter Sparks Fire with Arrow
Image courtesy of iStockphoto
For over two decades now, we have experienced some pretty extreme fire seasons. The only reason I have been counting, is because every year I fear that archery season may get canceled due to fire danger. Montana's archery hunting season always takes place just after the pinnacle of the fire season. Usually when the grass is extremely dry and the temperatures remain extremely hot. That is sometimes enough to give the state and federal lands enough reason to enforce strict restrictions on hunter access to lands.
Something as simple as a hot exhaust pipe on a truck can ignite grass fires. I have experienced this first hand while hunting antelope in eastern Montana. Thankfully we caught the fire before it had a chance to grow out of control.
Recently, an archery hunter in Wyoming, accidentally ignited a wild fire. The simple spark from his arrow hitting a rock was enough to light a brush fire.
While JC, John and Roylee spot and stalked a buck antelope on opening day archery in Wyoming they had no clue things were about to go up in flames, literally. As JC nocked an arrow to seal the deal the arrow ricocheted off a rock causing sparks to ignite a wilderness fire all while JC was busy getting another arrow in his antelope to finish him off. They boys jumped into action to snuff out the fire caused by JC's arrow. This hunt will go down in history and should also leave us hunters humbled at the fact a simple spark from an arrow can create such chaos.
5 Places to Take Your RV in Montana