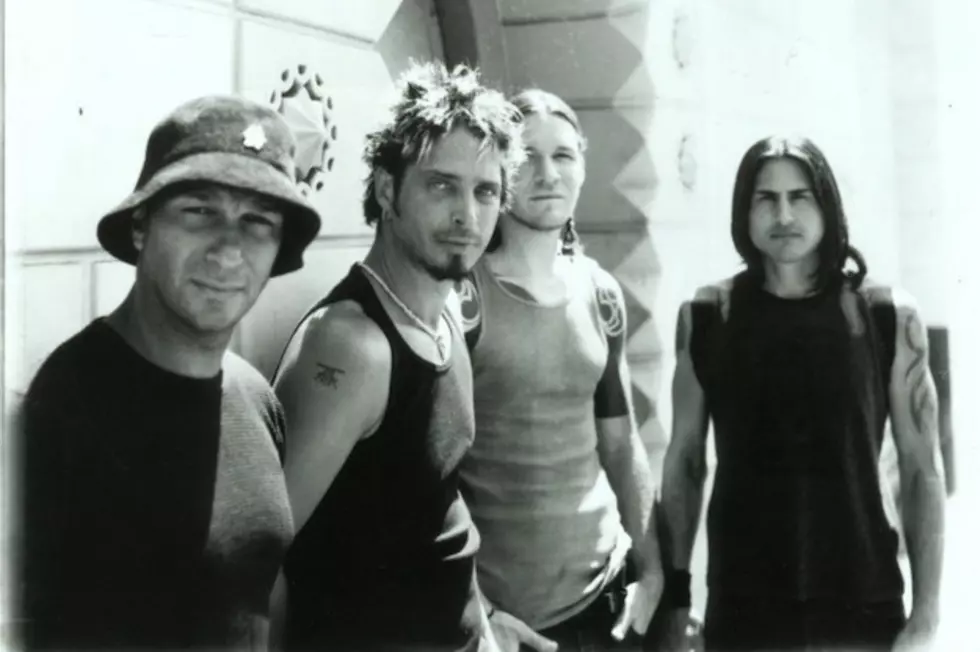 Audioslave Perform 'Like a Stone' With Spotlight on Chris Cornell's Microphone
Interscope
Chris Cornell's sudden passing a few weeks ago left a massive void in the rock world. Countless tributes have been offered by bandmates, contemporaries and fans to celebrate the three-decade career of one of rock's most powerful vocalists. Cornell's Audioslave bandmates have been no exception, having issued personal statements shortly after Cornell was found dead in his hotel room.
You may have seen video of Audioslave's instrumental section solemnly practicing "Like a Stone" in their rehearsal studio, but the supergroup members took it to Prophets of Rage's stage in Germany. With a spotlight shining upon the mic stand, the Audioslave trio performed "Like a Stone," leaving the audience to sing Chris Cornell's words together.
Tom Morello writes in an Instagram post, "Like A Stone" Chris Cornell tribute, Berlin. The crowd sang beautifully. Miss you, brother. #EmptyMic:
Prophets of Rage will continue making their way across Europe until early July. For the full list of tour dates, click here.
20 Greatest Chris Cornell Lyrics
10 Unforgettable Chris Cornell Moments