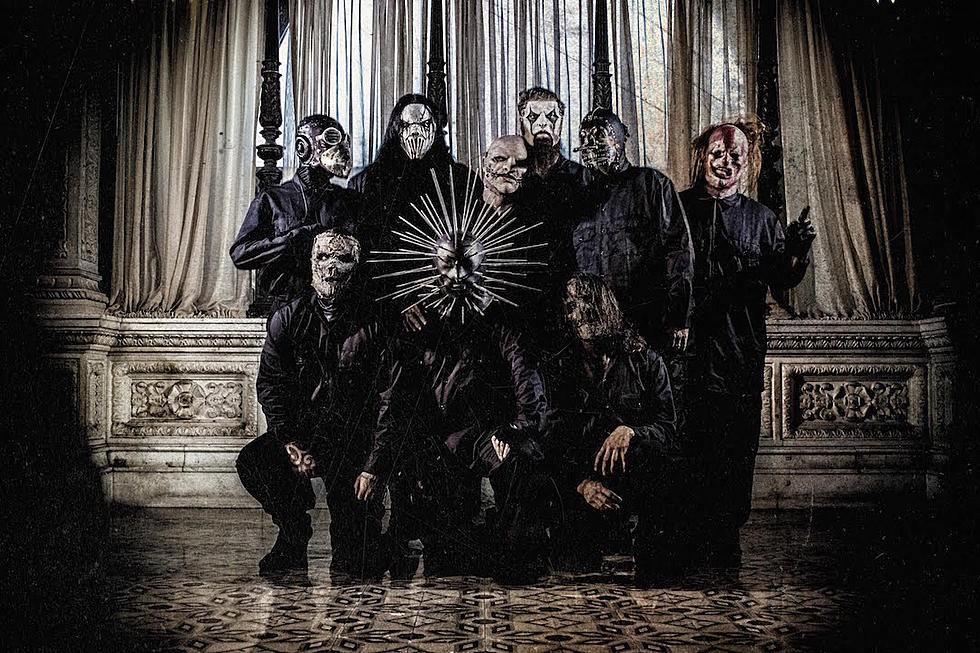 35 Best + Worst Homemade Slipknot Masks
Roadrunner Records
How many of you have dressed up as a Slipknot member for Halloween? Even better, how many of you have actually made your own Slipknot costume? These brave souls did just that and shared the results for all to judge.
This Halloween, we combed through Twitter to find the handcrafted Slipknot masks that maggots around the world have created. Some are Disasterpieces (that's a compliment, in this case) and some… well… "equal s—t."
We know Corey Taylor's opinion is the only one that matters, but judge for yourself as you browse through the 35 Best and Worst Slipknot Halloween Masks!
1) Truly terrifying. Clown would be proud!
2) Plague mask? Chris Fehn mask? Grimace genitals? Who knows?
3) Brilliant burlap mask!
4) A+ for old school Corey dreads!
5) "Have you been going through your mother's nightstand again?"
8) Exfoliate WHILE you're performing!
10) Joey Jordison: Crayola edition
12) Just a photo of Corey going to high school...
14) Anyone else think: 'Elephant Man'?
15) Post-surgery Clown. Excellent!
16) This Jim Root mask doubles as a pumpkin!
17) Accidental tribute to "Eyeless"
18) Scrape off the mayo and we're good!
19) Wow! It's like a battered Ninja Turtle! Phenomenal craftsmanship!
23) When your baked potato goes bad...
24) Jack Skellington: Lead guitar
25) Even Freddy Kruger wasn't this melty
28) 'C' for Creepy as F---!!!
29) When you lose your mask 5 minutes before showtime...
30) Another talented drummer-to-be
31) Give this master craftsman a trophy! *standing ovation* 
32) Ever wonder where all the creamed spinach ends up? And dude... put your tools in the correct spots!
34) Now you're being ridiculous...
35) Can't un-see those eyes
Evolution of Slipknot's Terrifying Masks