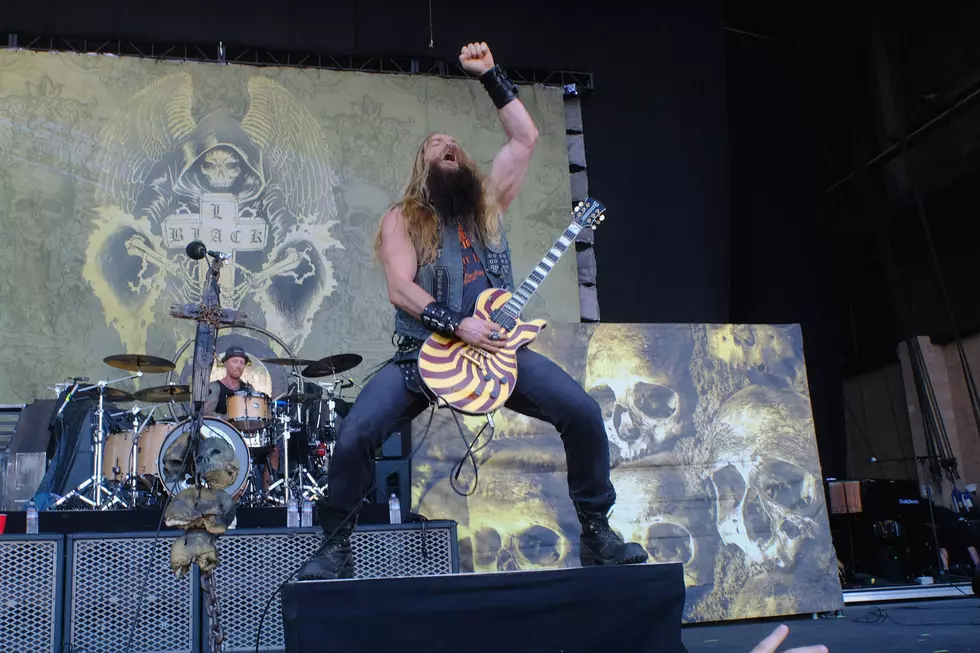 Black Label Society In Missoula with Prong and Obituary
Frazer Harrison, Getty Images
It is time to sound the horn. We call upon the Legion of Doom to gather this October for a meeting of the minds. Fresh off of his appearance at Rockin the Rivers in Three Forks, MT. Father Zakk Wylde has announced a stop in Missoula. Black Label Society will return to the Wilma for a Saturday night performance, October 9th.
Black Label Society is "Doom Trooping Over North America" this Fall. Teaming up with both Prong and Obituary for LIVE performances all over the country. Or as Zakk Wylde calls it "The BLACK LABEL TUPPERWARE DEMOLISHINFEST FESTIVUS MIRACLE ON ICE." Check out some of their recent stop at the famous Buffalo Chip in Sturgius, SD.
Who can't love Prong. One of our favorite bands to come out of the 90's, with their hit "Snap your fingers, Snap your neck."
Also, prepare yourself for the face melting musical stylings of OBITUARY. These guys have been representing the Death Metal scene for over 35 years.
BLACK LABEL SOCIETY "Doom Trooping Over America"
Saturday October 9th @ The Wilma
A limited amount of Logjam presale tickets for Black Label Society will be available ONLINE ONLY from 10am to 10pm (or while supplies last), Thursday, August 19th.
Tickets go on sale Friday, August 20, 2021 at 10:00AM at the Top Hat, online or by phone at 1 (800) 514-3849. All tickets are general admission standing room only. All ages are welcome.
Tickets are $35 General Admission
Doors at 6:30p Show at 7:30p
Don't miss out on your chance to see one of the most amazing guitarist of our generation. The yin to Ozzy Osbourne's yang. The one, the only Zakk Wylde.
The 40 Best Cover Songs by Rock Bands
LOOK: The Evolution of Slipknot's Terrifying Masks Throughout The Years