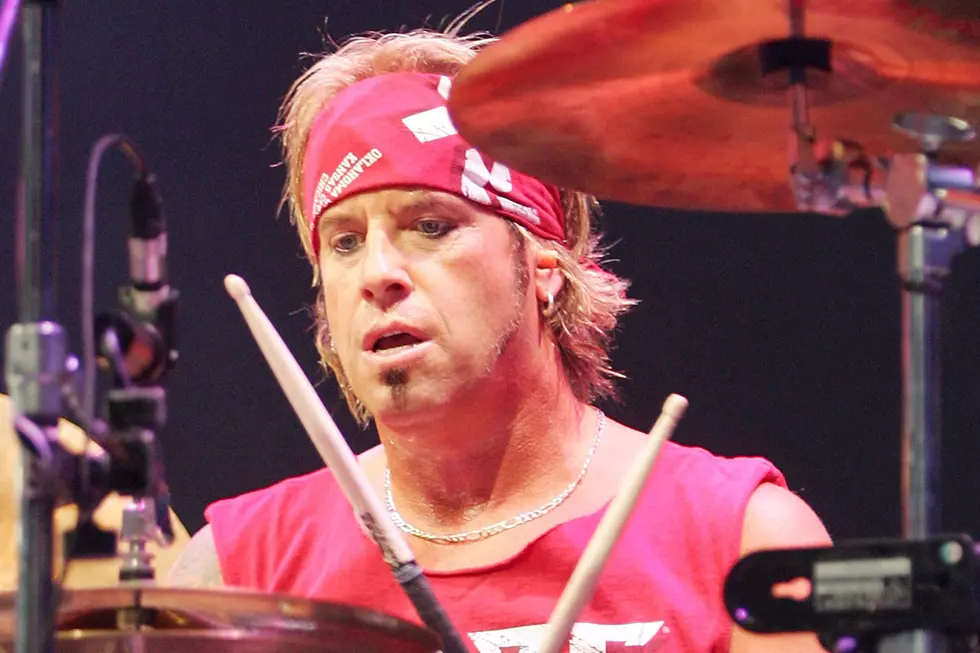 Judge Rules Against Bobby Blotzer in Ratt Trademark Case
Ethan Miller, Getty Images
Bobby Blotzer has lost another legal challenge in his ongoing attempts to get the rights to the Ratt name. Yesterday (Feb. 3), a federal judge sided with the other three surviving original members, denying Blotzer's request for reconsideration.
At the heart of the matter was whether or not Juan Croucier had been kicked out of the band prior to their 1997 reunion. Blotzer had claimed that Croucier's dismissal paved the way for the transfer of the band's name to WBS, a group formed in 1997 by Pearcy, DeMartini and Blotzer. However, U.S. District Judge Dean D. Pregerson ruled that, per the band's Partnership Agreement, Croucier could only be fired with unanimous consent from the other members, which had not been granted by guitarist Warren DeMartini. In addition, Pearcy claimed that he neither discussed firing Croucier with Blotzer nor saw the letter sent to Croucier informing him that he was no longer in the band. Croucier's non-involvement in the reunion, it was ruled, was voluntary and he had never given up his stake in the Partnership Agreement. Therefore, Blotzer's long-standing claim that WBS owns the rights to the band's name was denied.
The decision was timely, as Pearcy, DeMartini and Croucier — with Carlos Cavazo on guitar — are set to resume performing as Ratt on Feb. 11 at the Treasure Island Resort and Casino in Welch, Minn. They are also booked to headline the M3 Rock Festival in Columbia, Md. on April 29, with other shows at Rocklahoma in Pryor, Okla. (Memorial Day Weekend) and Rock Fest in Cadot, Wisc. (July 12).
New music from Ratt is also in the works. Last month, Pearcy said that he and DeMartini have been writing and recording demos. Their last record was 2010's Infestation.
Top 100 Classic Rock Artists