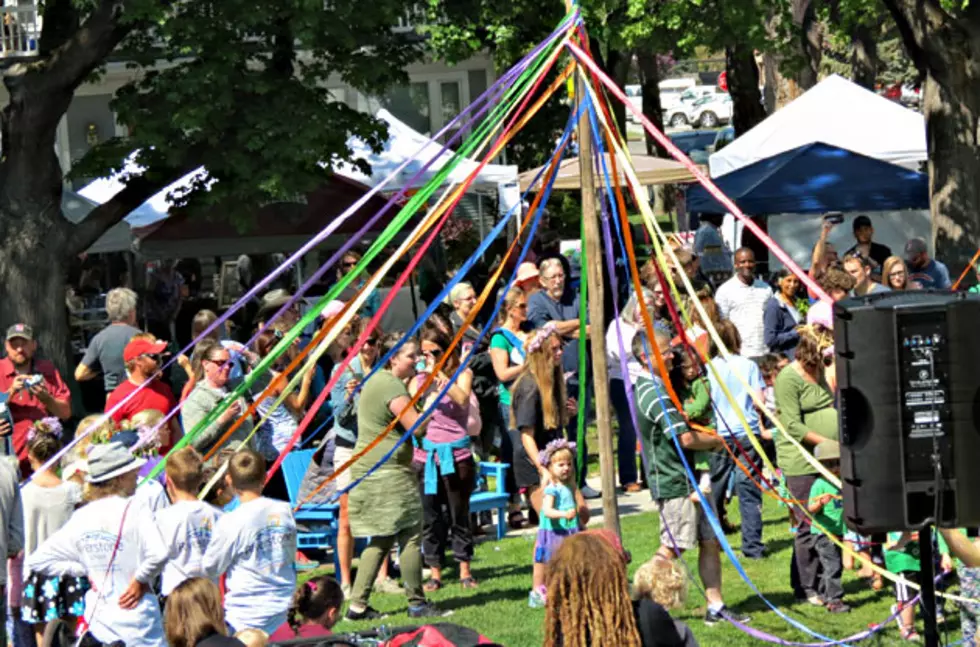 Celebrate May at Hamilton's May 5th Farmers Market
May pole dancing at Farmers Market. (Steve Fullerton, Townsquare Media)
Saturday, May 5th, the Hamilton Farmers Market is in full bloom with their May Fest celebration. The full contingent of booths will be open from 9 a.m. to 12:30 p.m. Added to that will be special kids' activities, including an 11:30 a.m. parade with the theme "May Butterflies Fly Free & Safe Forever!" Parade participants are invited to represent butterflies of all shapes, sizes, colors and ages. The short parade starts at Legion Park and ends at the Ravalli County Museum lawn where May Poles will be waiting for some dancing! Other kids activities are planned throughout the morning.
By the way, if your school or non-profit provides services and support for the well-being of our children here in the county, you can have a free booth that day to promote your programs. Please call Laura at 961-0004 for a registration form.
The market runs from the first Saturday in May through the last Saturday in October. Crafts are made in Ravalli County under "Made in Montana" standards. Farmer vendors offer only non-GMO produce grown in Ravalli County.
I always try to start out my Saturdays at the Farmers Market. The local produce is great, the local baked good are delicious, and I catch up on all the news from my friends, who are also at the market. And, of course, the Ravalli County Museum is right in the middle of everything at Bedford and South 3rd, so a visit upstairs of the latest local history display is always a good idea. Right now, the main exhibit is all about Montana caves!
Speaking of history, May Day used to be a huge celebration in Corvallis. I discovered a May Pole dance photo in the family scrapbooks.