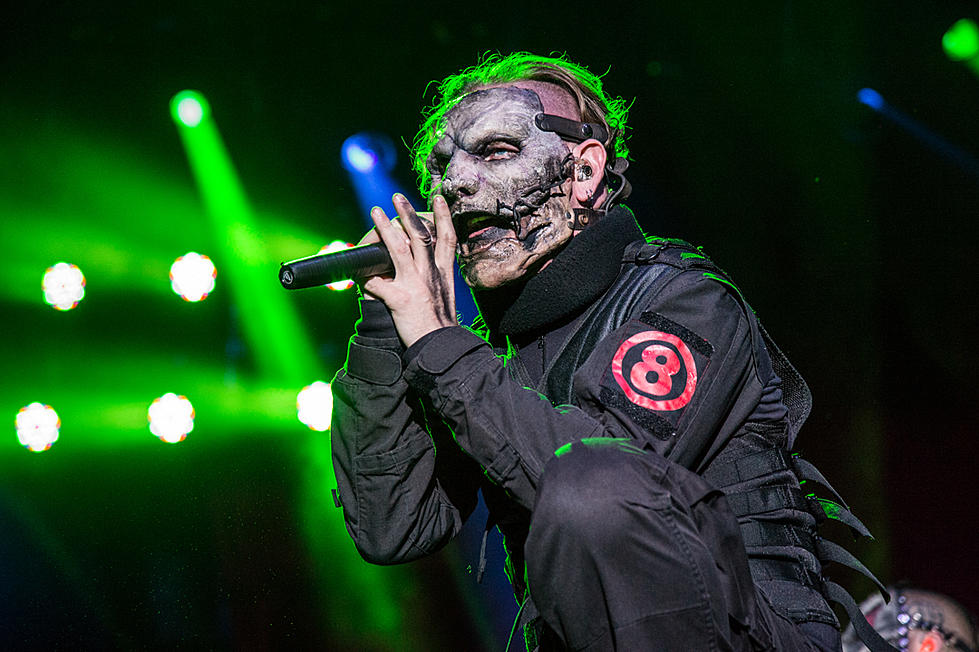 Corey Taylor: New Slipknot Album Will 'Definitely' Arrive in 2019
Amy Harris, TheFirst3Songs.com
Looks like 2019 will be the year of the Knot. In a new interview, Corey Taylor revealed he's been working on lyrics to fresh Slipknot music, that the album will "absolutely" arrive in 2019 and that if Shawn 'Clown' Crahan retired from the band, Taylor would bow out also.
This is the news we've all been waiting for! Clown recently said he'd be entering the studio this November to begin work on Slipknot's sixth album, but Corey's lyrical revelation cements the creative forces of the Iowa Nine convening.
"It's dark — it's really dark," Taylor tells Musik Universe about three new songs he's been hashing out. "It's probably the most autobiographical I've been in years. Just for the fact that I've been through a lot the last few years and I've been sitting on a lot. So I'm writing from the standpoint of where I am now instead of where I was. Which is so easy to tap into sometimes and it's so easy to just kind of go there almost on impulse. But now, I'm writing it from the standpoint of a man who's been through a lot — not just a young man, but an older man — and trying to figure things out."
As of the interview, Taylor has heard six demos from the instrumental section of Slipknot, which he calls "really, really good." The vocalist expects to crunch them down during the studio process, distilling the ideas to emphasize their strongest moments.
"2019, sometime in that year we will definitely be recording it," Taylor unveils. "We'll finish writing it, record it and be ready to go on the road."
As for Clown's semi-regular claims that he may be at the tail end of his Slipknot career, Corey Taylor sees himself as attached to the percussionist in that respect. "He's always been the vision for this band, for Slipknot, and without that, it crumbles," Taylor says of Crahan. "So, yeah, if he left, that would be it for me as well. And I say that, honestly, in a very positive way, because none of us would want to continue doing it from a half-assed point of view. Nobody wants to go 50 percent on a Slipknot album." [via Metal Injection]
Check out the interview with Corey Taylor above and get excited for Slipknot's six six sixth album.
See Slipknot in the Top 50 Hard Rock + Metal Live Acts of All Time
'America 51' - Trump, Hillary + Corey Taylor's Angriest Book Yet