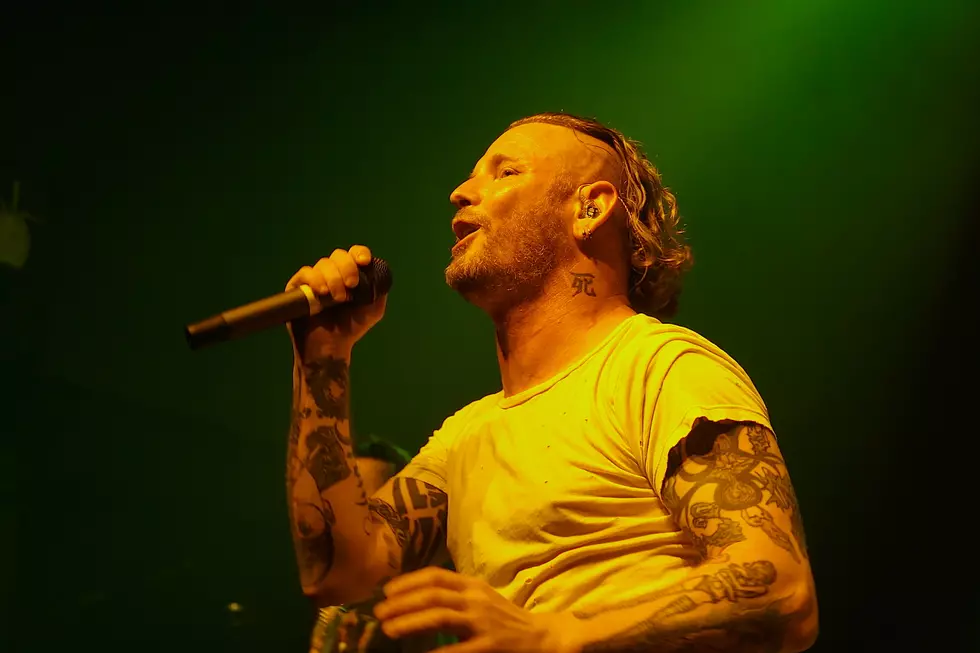 Corey Taylor on Singing With Son: 'I've Never Felt That Kind of Pride in My Life'
Spencer Kaufman, Loudwire
Corey Taylor of Slipknot and Stone Sour has been involving his family in his recent performances. In a new interview with Cincinnati radio station WEBN, Taylor was asked about what it's been like to involve his 14-year old son Griffin Taylor in the band.
"I'm thinking about it now and I'm gettin' goosebumps," he said. "He handled it so well, he was so into it and just sang his ass off. It was so rad! And we were all so into it that we were missing parts — we just kept making mistakes. It was, like, 'The kid's making us look good. Jeez.' So it was pretty rad, man. Just being able to see him do that, I've never felt that kind of pride in my life."
Taylor brought out his son at Stone Sour's recent performance in Holmdel, N.J. just one week ago. Griffin came out to sing the band's "Song #3" from their most recent album Hydrograd. He very clearly did his dad proud in the performance, and you can see Corey right next to him grinning from ear to ear while he sang the song. Hopefully he'll be singing even more as the years come! The performance was a part of Korn's "Summer of Serenity" headlining tour.
With the "Summer of Serenity" tour wrapping up, Stone Sour's road will continue with dates booked through a majority of 2017. See the group's upcoming tour schedule here.
Where Does Corey Taylor Rank Among the Top 66 Hard Rock + Metal Frontmen of All Time?
Corey Taylor Explains Meaning Behind New Stone Sour Songs