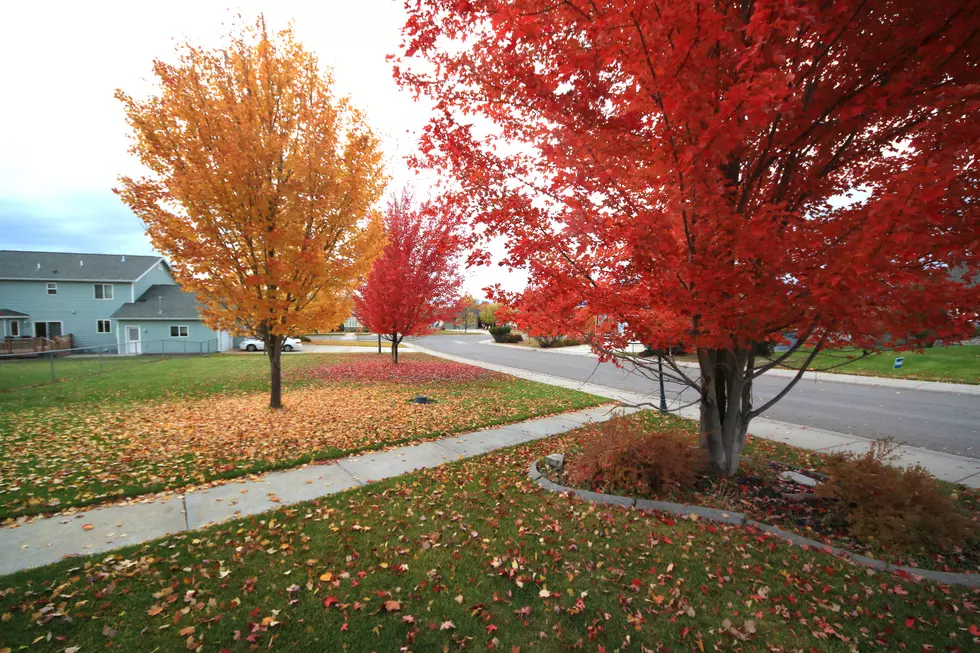 Don't Freak Out About Fall, Leaf the Montana Raking Until Later
The party is just getting started- Dennis Bragg photo
I suspect Mother Nature gave us leaves in Montana just so we could get back in practice for shoveling snow.
Whatever the reason, this time of the year is certainly a tune-up for the tussle between neighbors and the "I'll-do-it-before-you" rush for superiority on your street that's all part of living between October and April. 
And quite frankly, it drives me nuts.
First off, I think we should save all that yard competition for the summer months, when the least shaggy yard is something we can all appreciate in the months-long cooperative struggle against grass and weeds. It's a lot easier on everyone because it's incremental warfare. A campaign against crabgrass that be stretched out over the weeks and months. 
Not so in the fall.
This is a mad dash to beat the weather, and the neighbors, to that pre-holiday cleanliness. 
Especially in a year like this, when the mild fall weather has kept the leaves in place an abnormally long time. When the snow falls before the leaves, Montanans panic.
Here's the thing.
Never before in the history of man have we been so well-equipped for the autumn assault. From the assortment of rakes to leaf blowers with enough power to level the house if you point them in the wrong direction, there's no question we have the advantage. Sure, the leaves can still be stubborn when soggy. But face it, there's nothing to fear. 
So why are people already feverishly attacking fall when there's less than 20% of their leaves on the ground? And making everyone else in the neighborhood look slovenly and unkept this season?
And then there's the issue of the leaf "pickup" if you live in the City of Missoula. My neighborhood is last on the list. So by the time the city crews get to my part of town, they've blown around, or there's just enough left to become the worst part of snow clearing, as they repeatedly mix with the snow the city plows and I throw back and forth all winter. 
It's time to take a deep breath of that fresh autumn air and give the rest a chance to come down. That's why it's called "fall" folks. 
2022 Montana Griz Homecoming Parade
Missoula, MT - A collection of floats, banners, pageantry and fun during the 2022 University of Montana Homecoming Parade, the 1st in two years.