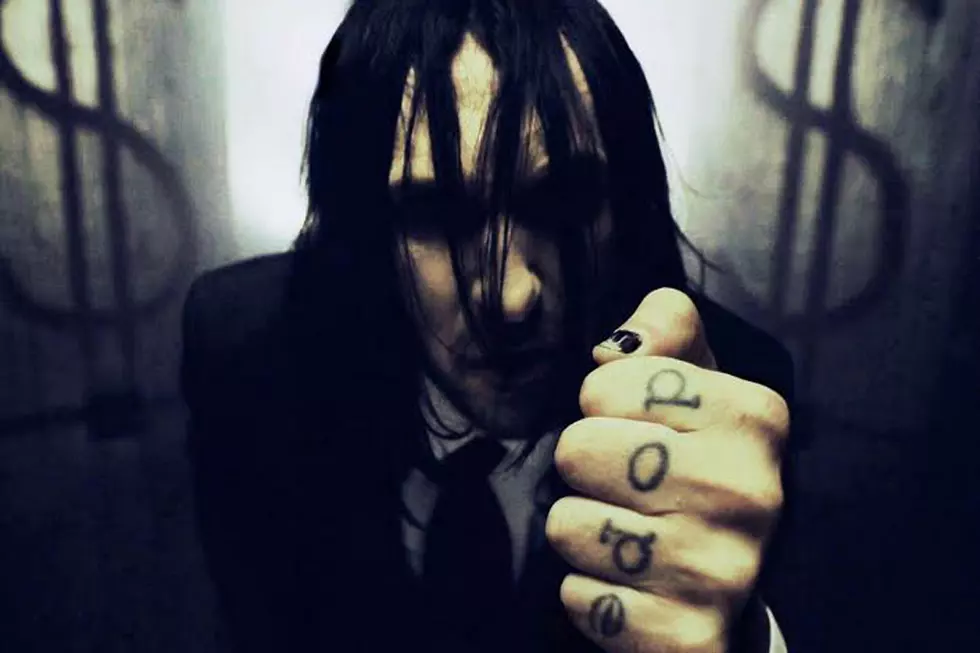 Dope, '1999' – Exclusive Lyric Video Premiere
eOne
Release day is almost here for Dope, but not without previewing another new song for fans. The band has teamed up with Loudwire to exclusively premiere the new lyric video for "1999" off their upcoming Blood Money Part 1 album.
As you can hear, the song is a driving rocker with frontman Edsel Dope lamenting the fact that he thought he'd never live past 1999. It's a pulsating, expletive-filled track with the skeleton head adorned with a top hat rocking along in the lyric video.
Edsel Dope tells us, "After much anticipation, the release date for Blood Money is finely upon us ... We've already dropped three full length music videos and today we are dropping a lyric video for the song '1999.' I anticipate that this song will be one of the fan favorites off the new record. Looking forward to Friday!"
As stated, "1999" can be found on the Blood Money Part 1 album, which arrives on Oct. 28. There is currently a plethora of bundle packages, meet and greet opportunities and new merch designs available at the band's webstore. You can also pre-order the disc via iTunes.
At present, Dope are touring stateside, with their current leg wrapping on Oct. 30 at the Whisky-a-Go-Go in West Hollywood, Calif. After that, the band packs up and travels to Russia for dates. See their scheduled shows here and check for VIP opportunities at this location.
10 Unforgettable Onstage Reunions