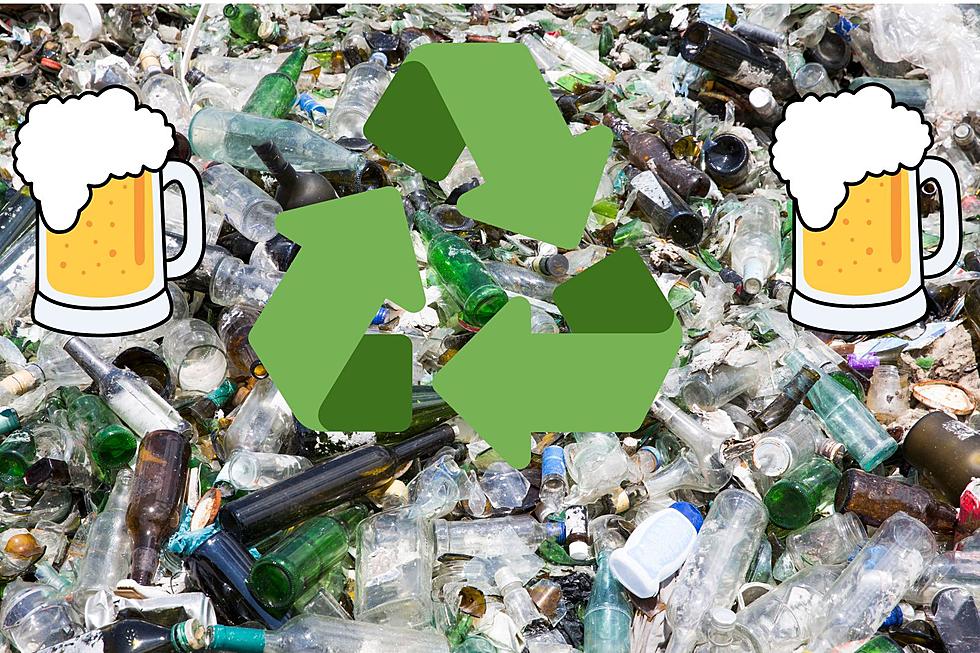 Drinking Beer and Kicking Glass. Missoula Recycles In Style
Canva
There is no shortage of events to support our great Missoula community. From fundraisers, to park clean-ups, we're always ready to lend a helping hand. Recycling is a big part of that movement.
When I think "glass recycling" in Missoula I'm always brought back to the really cool Clear Water Credit Union (formally Missoula Federal) off of Russel. Do you remember when they were building that modern-style structure and they wanted all your glass? They literally used all that material to build that bank. Seriously! Next to you, you're there take a look at the walls. If we can build a bank, we can help build a community, and Imagine Nation Brewing is once again teaming up with Recycling Works of Montana and they are asking for your help with their "Glass Drop Off Events". Here is how it works.
Drop off your glass for recycling at Imagine Nation Brewing (1151 W Broadway St, Missoula, MT 59802) from 9 am-2 pm on the following dates
Sunday, June 4th
Sunday, September 10th
Sunday, December 3rd
Make sure the glass is clean with no caps etc. Labels are ok. All colors of glass are good to go, but no Pyrex, windows, or lightbulbs.
A suggested donation of a dollar per gallon of glass is suggested, and of course, that money goes to our community. Check out all these great programs this event has helped and will help support HERE.
Now, after that hard work, you are surely going to need a beverage. And since you're already at Imagine Nation Brewery be sure to try some new brews they have just rolled out like the Warp Speed IPA.  Cheers!
10 of Missoula's Most Infuriating Intersections
Ever found yourself at one of these intersections and wanted to scream? We feel you.