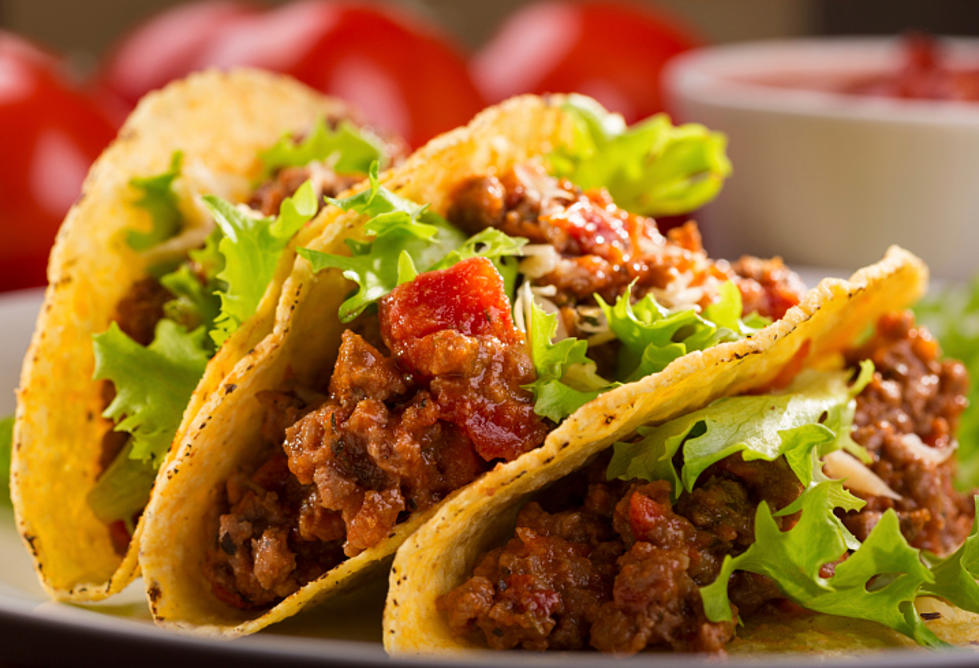 I Won a Taco Eating Contest at Missoula's El Cazador
Nikolay Trubnikov/Getty Images
When you think of Cinco De Mayo, you think of tacos. But, how many tacos can you stuff in your face? For me that has always been a tough question. There have been many times when I have been so hungry that I would dream of diving into a pool of tacos and trying to eat my way out. We tried our best to find out how many I could realistically fit in my tummy. Back in 2015, I challenged Jon King (former news reporter on Newstalk KGVO) and Billy Jenkins (formerly of KYSS FM) to an eating competition. We sat down to what seemed like an endless supply of some of the best tacos in town. Tacos seemingly got spicier the more we ate. It was a close battle. And, as you will see, some close calls on casualties.
Watch as my ability to chow down brings glory to all of us here at 96.3 The Blaze.
With Cinco De Mayo here, one local restaurant that I have been craving is the iconic El Cazador in their NEW location on South Avenue next to Farrside Sign. (NOTE: They are hiring *wink wink*). They are also expanding their dining room to offer up even more seating for their die-hard fans. If you are looking to satisfy your craving for amazing Mexican food, you have got to stop in and say "hola."
El Cazador has a special Cinco De Mayo menu to celebrate. So spice up your life a little and get to stuffing those tacos in your face.
KEEP READING: 3-ingredient recipes you can make right now