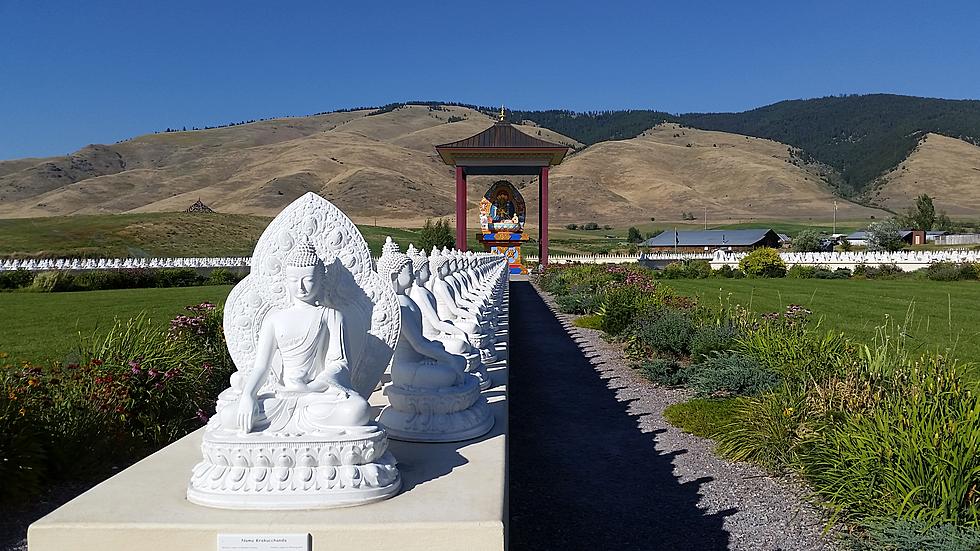 Ewam Garden of 1,000 Buddhas in Arlee, Montana
Photos by Angel
If you have yet to see it for yourself, or maybe you have family in town this summer and really want to treat them to a unique experience that will blow their minds, I highly recommend the Ewam Garden of One Thousand Buddhas.
The Garden is Tulku Sang-ngag Rinpoche's vision for a sacred pilgrimage site in the West. And now that all 1,000 Buddhas are complete, there is an expected visit from the Dalai Lama to offer his blessing.
The Garden is located at 3573 White Coyote Road in Arlee and is truly amazing to see. I often hear people say that they didn't expect to see such an elaborate structure "in the middle of nowhere."
The Garden was build solely on donated funds and the work of volunteers. There is no entrance fee, they just ask that you respect the property in your search for peace. It is open year round from dawn till dusk to all visitors. There's also a gift shop open daily from 10 a.m. to 4 p.m.