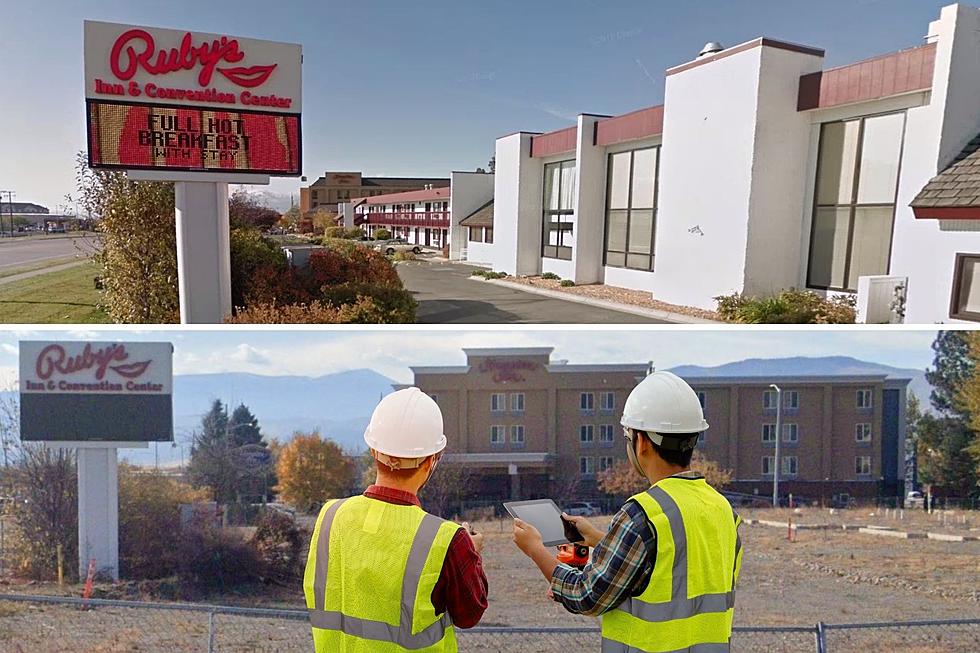 Finally! Plans in Motion to Replace a Favorite Missoula Hotel
Photo: Google Maps / Canva
It just brings back so many emotions when your childhood home is destroyed and that part of your history is erased. That pretty much describes what I'm going through right now. Although I guess technically I wasn't a child, I was 38 years old. And it wasn't my childhood home, it was Ruby's Inn and Convention Center. And if you really break it down I didn't spend a ton of time there, just two weeks. But still, it was the first place I set up shop when I moved to Missoula so I would say it's pretty much the same thing. All joking aside it looks like we're finally starting to see some action with the new hotel that will be built in the spot where Ruby's used to be.
It feels like forever since we said goodbye to Ruby's
It was back in May of 2019 that Ruby's closed their doors and the initial plan was that a Homewood Suites by Hilton would open in the summer of 2020. That timeline was a little delayed and then 2020 ultimately turned into a giant disaster when COVID hit. Plans were put on hold and the property has been sitting empty ever since Ruby's was demolished. A Missoulian article says that the groundbreaking for the project has been announced and you can see a rendering of what the new Homewood Suites will look like below.
Additional details from the Missoulian include the following:
The Homewood Suites is being built on the same ground that Ruby's Inn and Convention Center occupied for the last 40 years on North Reserve Street. The Missoula Homewood Suites by Hilton is a 99-room extended-stay property where all rooms will have a full kitchen, spacious living area, and the distinctive property amenities of an enhanced fitness area, laundry facilities, complimentary breakfast, and Wi-Fi. This Homewood Suites will have a courtyard that boasts an outdoor kitchen, a fire pit, and an outdoor space that extends right up to Grant Creek.
It sounds like it'll be worth the wait!
It has to be a little frustrating for the owners that the original hope for an opening was the summer of 2020 and now plans have been pushed back to the spring of 2023. But it'll be fun to follow along and watch the progress of the new Homewood Suites over the next year.
The Most Iconic One-Word Movie Quotes
10 Incredibly Boring Towns To Avoid in Montana
Not every town or city in Montana is as glamorous as you might expect. So we compiled a list of the most boring towns you should avoid while vacationing or traveling around Montana.
Popular Downtown Missoula Bars For Sale
See photos of the iconic Missoula bars The Badlander, Locals Only, The Golden Rose, and Three in the Side. The businesses were
listed for sale
with an asking price of $3,200,000.