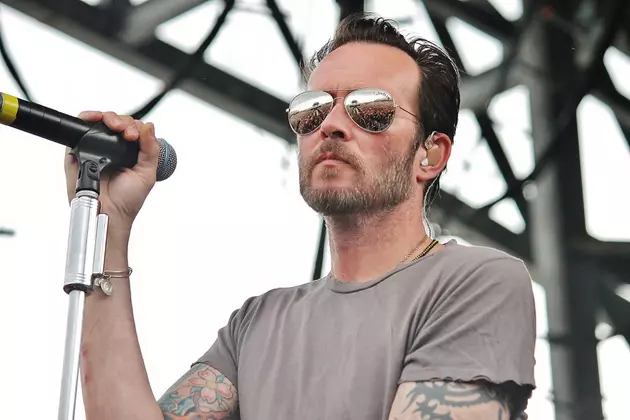 Former Stone Temple Pilots Manager: What Struck Me About Scott Weiland Was How Alone He Was
Liz Ramanand, Loudwire
Since the death of Scott Weiland, the musician's bandmates, contemporaries and fans have all come out to memorialize him. In one of the most fascinating insights into the man Scott Weiland was, Stone Temple Pilots' former manager recalled some scenes from his time with Weiland.
Steve Stewart was the original manager for STP, taking care of the band's career from 1990 to 2000. Stewart has also worked with acts like Ice-T, Nine Inch Nails and Aerosmith. In a comment shared with Alternative Nation, Stewart spoke about the rise of Stone Temple Pilots and how Weiland was somewhat of a lonesome figure. Here's part of Stewart's quote:
What always struck me most about Scott was how alone he really was. For all the people and things he had around, I always felt he was somehow separated from people. Sometimes, all he wanted was someone to sit with him – I remember one late night a long time ago, when we were facing a long night on a bus, after a gig. The bus was filled with maybe 12 people, all of them asleep after working all night. Scott was in the front lounge, behind the driver, and I was sitting up front, watching the road. As I got up and started toward my bunk to grab some sleep, he looked up from the video game he was playing and said, "Will you stay with me? I don't want to be here alone." I thought that was an odd thing to say, as there were a dozen souls within 15 feet of him. This has always stayed with me, and I saw other examples of this through the years of how much he needed someone to share the journey with. Even though no one could ever really satisfy that need, I think it was something that he always yearned for, and maybe, never found.
To see Stewart's full commentary, check out the Alternative Nation article here.
Though Weiland's relationships with former bands Stone Temple Pilots and Velvet Revolver had deteriorated over the years, both bands have posted loving tributes to their fallen singer.
Rockers We've Lost in 2015
10 Unforgettable Scott Weiland Moments