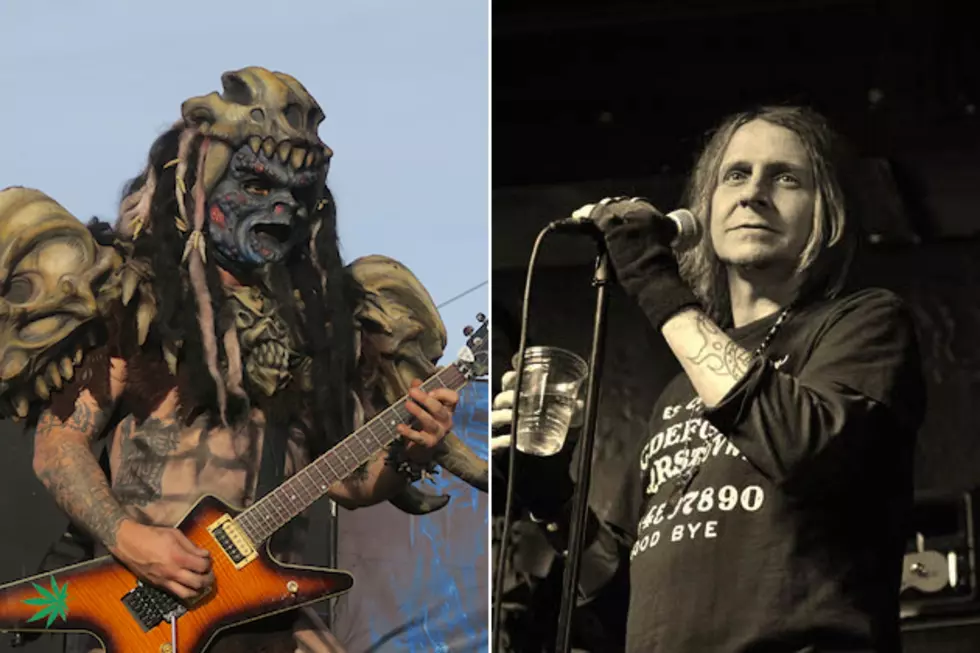 Full Lineup Revealed for Berserker IV Festival Featuring GWAR, Eyehategod + More
Chad Childers / Liz Ramanand, Loudwire (2)
Metal festivals have become unbelievably popular in the U.S. in recent years, growing in size exponentially with corporate backing, but some are still keeping the DIY ethos alive. The Berserker IV festival is one of them, which will bring in big name acts like GWAR and Eyehategod this April.
Spearheaded by Child Bite frontman Shawn Knight and his wife Veronica, over 30 bands will perform across three separate stages at The Crofoot in Pontiac, Mich. from April 14-15. This year will be especially attractive as Eyehategod will be rejoined by singer Mike IX Williams for the first time since he underwent a liver transplant in late 2016.
Also set to appear are OFF!, Weedeater, The Obsessed, Negative Approach, Brain Tentacles, Blurring, Child Bite, Immortal Bird, Horrible Earth, Cemetery Piss, F--k You Pay Me, Nightkin, Nuke, Cotton Museum, Against the Grain, Boreworm, Hollow Earth, SNAFU, Artillery Breath, Euphoria, Sunlight's Bane, Centenary, Night Vapor, Off-Ox, Fell Ruin, Sweat and Law.
Tickets are on sale now at the Berserker IV website. Limited Advance Weekend Passes are being offered for $50 (an $80 value) and will include an 18"x24" screenprinted poster as well as a high-quality enamel pin. Out of 200 passes, less than 100 remain as of press time. Standard two-day and single day passes will become available once the limited option runs out.
Berserker IV Festival Poster
See Where GWAR Rank Among the Top 50 Hard Rock + Metal Live Acts
10 Hilarious GWAR Moments