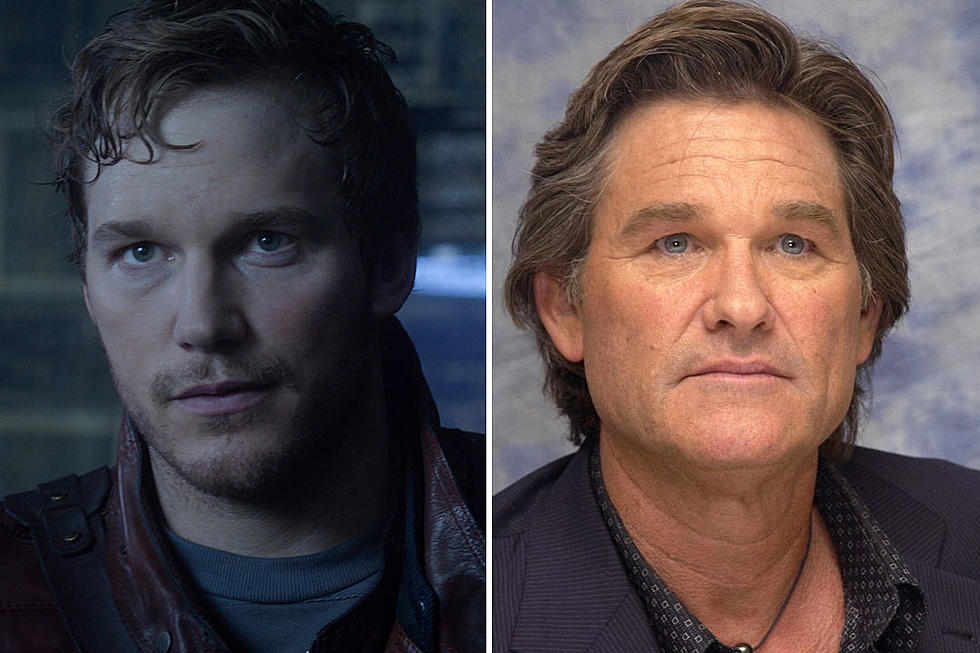 'Guardians of the Galaxy 2' Looking to Cast Kurt Russell as Peter Quill's Father
Marvel/Getty Images
After Matthew McConaughey reportedly turned down a major role in Guardians of the Galaxy 2, Marvel and director James Gunn went back to the drawing board, looking to attract a big star for the upcoming sequel. It turns out they may have found their man. The Hateful Eight star Kurt Russell is Marvel's choice to join the film in the very critical role of Peter Quill's father.
The Wrap reports that Russell is who Marvel and Gunn want to star as Chris Pratt's father in the film, but that Russell has yet to have a formal offer. Both sides are expected to meet "soon" and work out a deal.
Though early rumors suggested that Mar-Vell was the character in Guardians of the Galaxy 2 that would be Star-Lord's father, Gunn took to Facebook and said it was "completely false" and even offered up $50,000 if it turns out he was lying. Who Russell would be playing, aside from his familial relations, would likely be kept secret, or at least as secret as Marvel can considering the interest. A few of the most popular theories as to who Quill's father in the film will be are Adam Warlock (a character from the comics who is very important to the Infinity Gauntlet storyline) and Starfox, the brother of Thanos who is known as "a fun-loving, carefree womanizer and adventurer." Sounds like a role Kurt Russell could play, right?
After taking a few years off to focus mostly on golf and relaxing, Russell has redevoted himself to acting with roles in Furious 7 and The Hateful Eight this year. He's also recently signed on to co-star with Mark Walhlberg in Peter Berg's Deepwater Horizon.
Guardians of the Galaxy Vol. 2 opens in theaters on May 5, 2017.