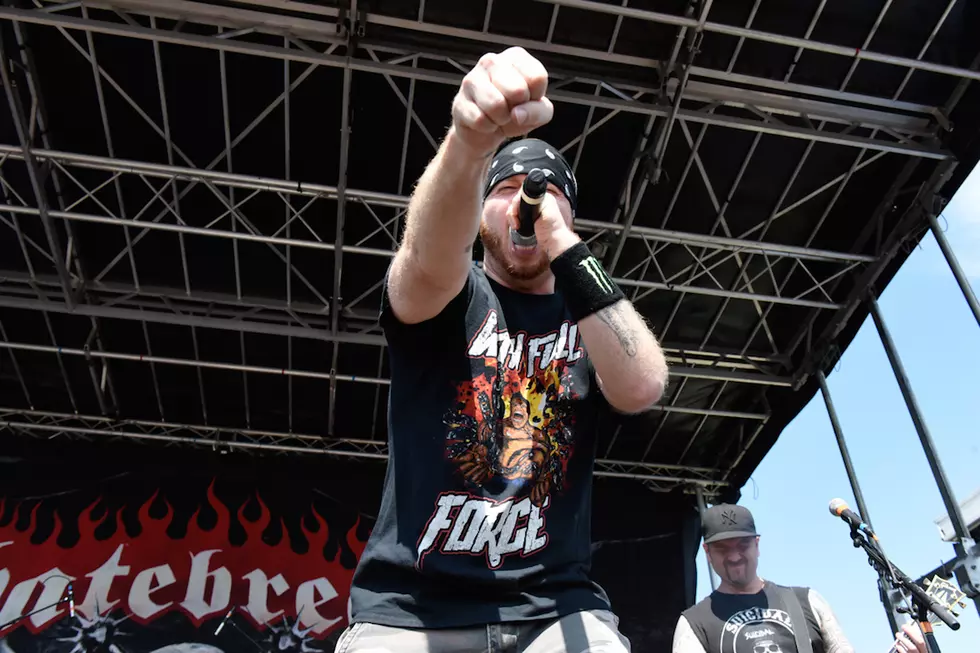 Hatebreed's Jamey Jasta Taps Prong's Tommy Victor as Guest on New Song '13 Appears'
Evil Robb Photography
Hatebreed frontman Jamey Jasta is keeping the pedal down on his solo career with a handful of dates around the globe coming up and another new song. This one, titled "13 Appears," features Prong's Tommy Victor and guitarist Joey Concepcion.
Unlike "Chasing Demons," which featured Howard Jones (currently of Light the Torch and formerly of Killswitch Engage), this new track doesn't highlight any emotive or soulful moments, discarding them in favor of a more blunt and harder approach. Jasta and Victor trade off lines in this high energy thumper while Concepcion laces bits of melody into the chugging rhythms.
Headbangers may recognize Concepcion's name as he was tapped as Sanctuary's live guitarist on a recent trek and joined Florida melodeath unit The Absence in 2016. He's also in Armageddon, which was formed by erstwhile Arch Enemy axeman Chris Amott and has stepped into the live guitar role in Jasta's backing band too.
Check out the song below and to see the upcoming Jasta tour dates, head here.
Keep an eye on Jasta in the coming months. He was tapped as the producer for Dee Snider's new solo album, For the Love of Metal, which will be released on Napalm Records later this year. Guests on the album include  Howard Jones (Light the Torch, ex-Killswitch Engage), Mark Morton (Lamb of God), Alissa White-Gluz (Arch Enemy) and more.
Jasta Feat. Tommy Victor + Joey Concepcion, "13 Appears"
2018's Best Metal Albums... So Far
10 Greatest 'I'm Going Solo' Acts in Metal
2018's Best Metal Songs... So Far