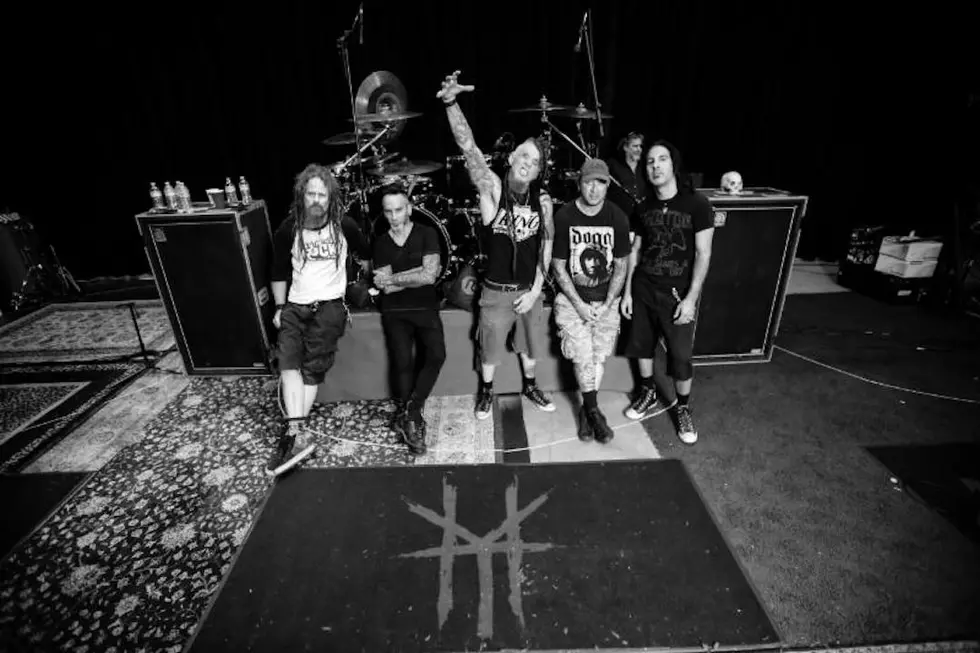 Hellyeah Explore Country-Blues With New Song 'Perfect'
Photo credit: William Felch
Hellyeah are spreading their wings a bit with the latest song to drop from their Welcome Home album. "Perfect" still maintains Hellyeah's attitude and some aggression, but also shows influences of country and blues as well.
The track, which can be heard in the player at the bottom of this post, starts off with a stripped back country-blues stomp before the full instrumentation kicks in. Musically, it's one of the band's most accessible songs, with melodic verses and a catchiness that should help it succeed at rock radio. But don't worry Hellyeah fans, as things get a little more rough and aggressive in the chorus.
"Perfect" is the fourth song to arrive from the Welcome Home album, following "333," the title track and "Oh My God." The Welcome Home album is due Sept. 27 via Eleven Seven Records and is currently available to pre-order here.
The band was nearly finished with the album when drummer Vinnie Paul died in 2018. They were close enough that they decided to finish the set as a tribute to the legendary drummer, and recently they welcomed Stone Sour's Roy Mayorga for a special performance. Mayorga will continue with the band this year as they promote their new album.
While on tour, the band is donating proceeds from ticket sales to the American Heart Association, raising awareness for heart disease. The group is currently in the midst of tour dates, with more coming up next month. See all their stops here.
See Where Vinnie Paul Ranks Among the Best Drummers in Hard Rock + Metal