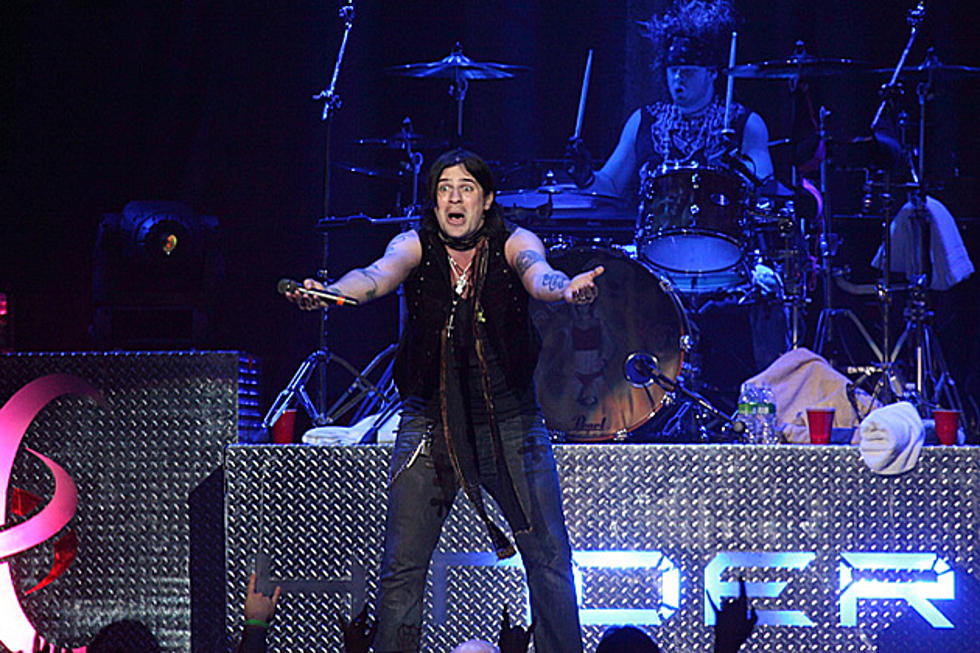 Hinder Officially Part Ways With Frontman Austin Winkler
Mary Ouellette, SheWillShootYou.com
Earlier this year Hinder hit the road without frontman Austin Winkler, leaving fans wondering what the future might hold for the band and their estranged singer. Hinder have now revealed that they have officially parted ways with Winkler.
The Hinder camp says that it was an amicable parting of ways but a necessary step for all parties moving forward. "I'm really proud of what we accomplished over the years," said drummer Cody Hanson. "We hold no animosity towards Austin, and wish him the best. Although it was a difficult decision, it was the best thing for everyone involved and time for us to move on."
Winkler dropped off the national tour earlier this year citing personal reasons and reportedly entered rehab at the time. The band continued on without him with the help of several guest vocalists stepping in to sing lead, including Saving Abel's Jared Weeks.
"This summer/fall tour was a tough one," Hanson revealed. "We want to thank the fans for all their overwhelming support. We couldn't have made it through everything without you. We are very excited about the future of Hinder and can't wait to share the next chapter with all of you!"
The band, which is best known for hits such as 'Lips of an Angel,' 'Get Stoned' and 'Use Me,' has not revealed their plans for replacing Winkler at this time. Stay tuned as details emerge.