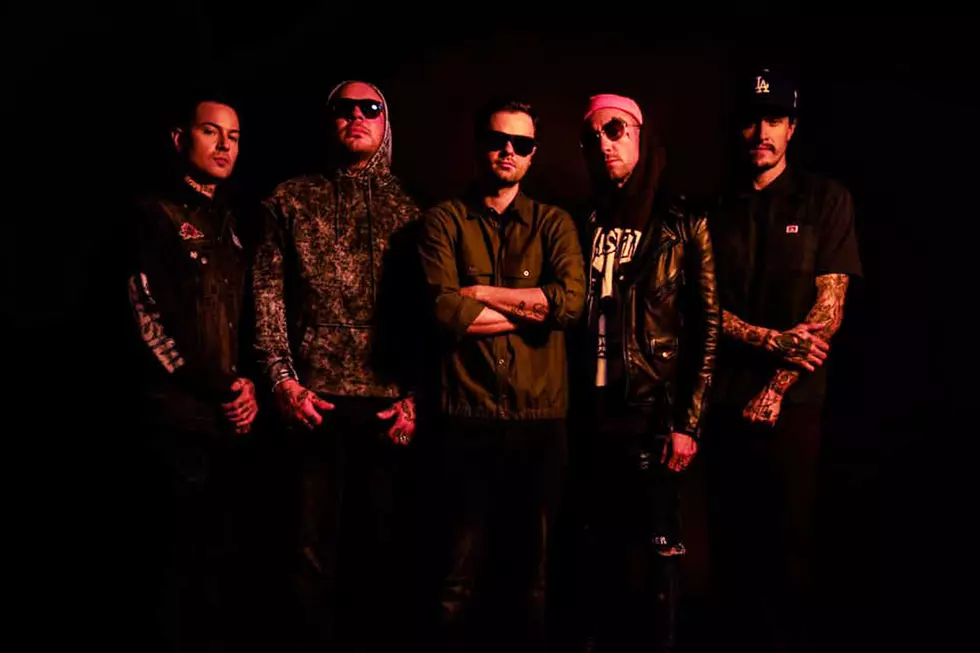 Hollywood Undead Announce 'New Empire, Vol. 1′ Album, Unleash 'Time Bomb' Song
Dove & Grenade Media / BMG
Hollywood Undead are getting things in order as 2019 winds down. Having already released the lead single "Already Dead," the group has now revealed details of their forthcoming album New Empire, Vol. 1 and released another new song from the upcoming disc titled "Time Bomb."
The New Empire, Vol. 1 album now has a Feb. 14 street date and will be released via the band's own Dove & Grenade Media in association with BMG. The artwork and track listing for the band's sixth studio album can be viewed below.
As for "Time Bomb," it's the opening track on the band's new album and does a great job of capturing your attention right off the bat with its aggressive approach. Take a listen in the visualizer player below.
"This album is our attempt at reimagining Hollywood Undead, not just a new sound for this release, but a new sound for the band altogether," says Johnny 3 Tears in a statement. "Our goal from the outset was to make music that stands alone from our other albums, yet seamlessly fits with what we've made before. Building upon the old to create a new sound and a New Empire."
If you like "Time Bomb," it joins "Already Dead" on the upcoming New Empire, Vol. 1 album and pre-orders are currently being taken here.
In addition, Hollywood Undead are currently getting their promotion for the album mapped out and will be hitting the road in Europe to start the new year. Dates begin Feb. 16 in Barcelona, Spain. Get ticketing info and see all of their shows listed here.
Hollywood Undead, "Time Bomb"
Hollywood Undead, New Empire, Vol. 1 Artwork + Track Listing 
1. Time Bomb
2. Heart of a Champion
3. Already Dead
4. Empire
5. Killin' It
6. Enemy
7. Upside Down
8. Second Chances
9. Nightmare
Best Rock Songs of 2019... So Far