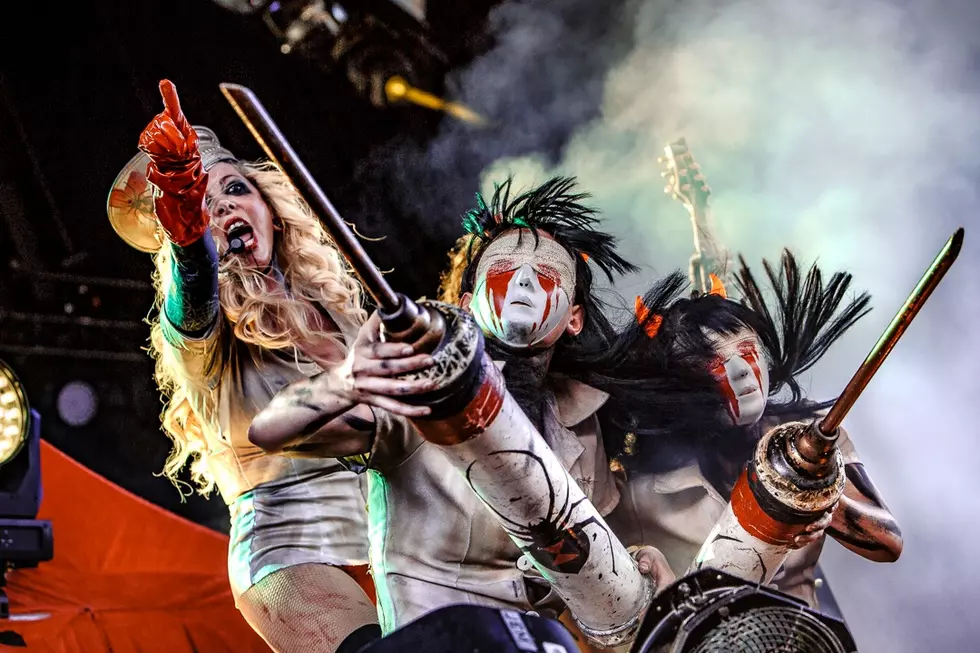 In This Moment Enter the Studio, Tease Summer Album Release
Photo: Melina Dellamarggio
After spending most of last year on the road touring behind 2017's Ritual, In This Moment are now looking forward as they've entered the studio to begin work on their next record.
The band's seventh studio album will be tracked at The Hideout Recording Studio. It's likely that In This Moment will re-up with producer Kevin Churko, who has worked with them on five consecutive albums through Ritual, making this the sixth. Churko is renowned for his work with Five Finger Death Punch, Disturbed, Ozzy Osbourne, Hellyeah, Rob Zombie and more.
Singer Maria Brink posted a video clip to In This Moment's Instagram page, en route to the studio while listening to Slipknot's "Snuff."
Also captioned was the hashtag #mother, perhaps leaving a cryptic clue tying into the new record. The homepage of the band's website also displays "mother" written backwards with more text saying "summer 2019."
On their last album, In This Moment explored the conceptual narrative of the Salem Witch Trials and shifted the band's focus away from industrialized facets, strengthening the presence of guitar.
In November, Brink confirmed that the group was getting together in Albany, New York to begin writing for the successor to Rituals. Look for them to hit the road in May at these stops.
See Maria Brink in the Top 50 Hard Rock + Metal Frontwomen