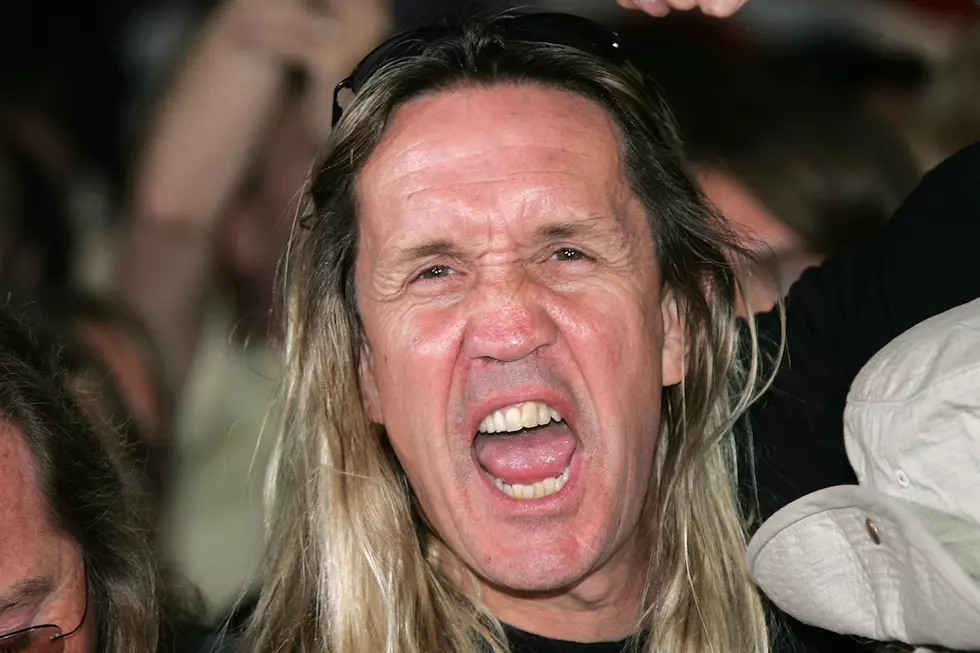 Iron Maiden's Nicko McBrain Tapped as Latest Guest Drummer on 'Late Night With Seth Meyers'
Frazer Harrison, Getty Images
If you've tuned into Late Night With Seth Meyers throughout the last year, you've likely already noticed that some of rock and metal's biggest stars have graced the talk show. Add Iron Maiden's Nicko McBrain to the list as the drummer will serve as the latest to sit in with the program's house band, The 8G Band.
Regarded as one of metal's best drummers, McBrain has been hammering away at his kit with a frenetic, swinging momentum in Iron Maiden since his 1983 debut on Piece of Mind. He'll have the chance to showcase his diverse skill set all week starting tonight (March 13) through Thursday (March 17). Late Night With Seth Meyers airs at 12:35AM ET on NBC.
Iron Maiden uploaded a promotional photo on their Instagram page, which can be viewed below.
Where Does Nicko McBrain Rank Among the Top 66 Hard Rock + Metal Drummers of All Time?
10 Rebellious TV Rock + Metal Performances