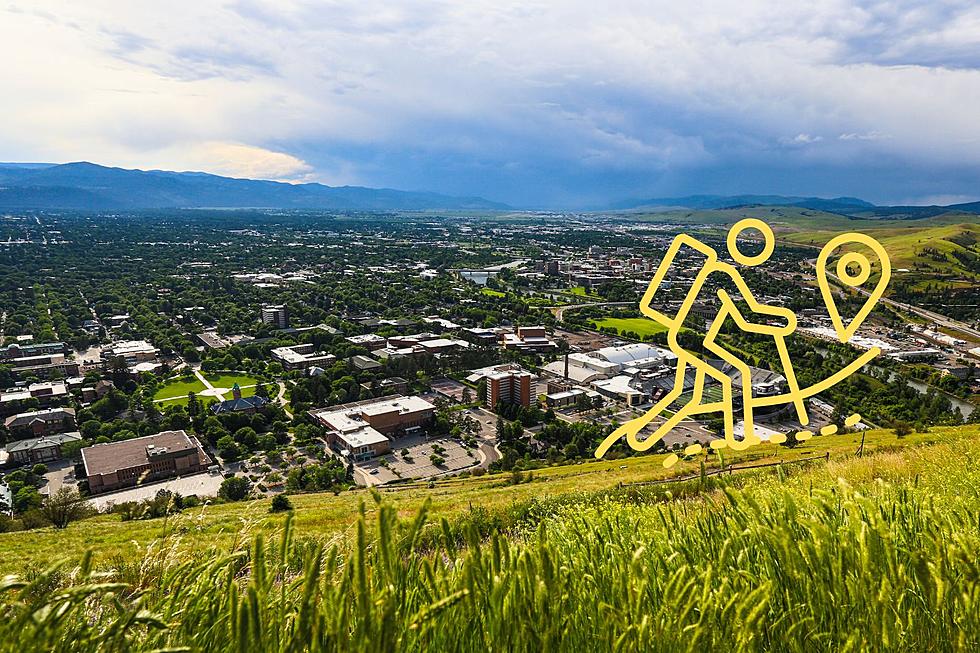 Easy Hikes Around Missoula for Just About Anybody
Credit: Canva
There are tons of great walking trails, but I tried to pick some trails that put you near or on a mountain and/or had a little bit of incline. Of course, "easy" can be a bit subjective so apply your own judgment when planning a hike.
Maclay Flats Nature Trail
This is a great trail if bird watching is something you like to do while hiking. The proximity to the Bitterroot River provides visual interest, too.
North Loop Trail
Hikingproject.com rates this trail as "Intermediate" I'm guessing because of the length (3.5 miles) and the average and max grade (6% and 19% respectively). This also described as a trail that connects to other trails so it may be ideal if you're out with a group and some want to continue exploring while others want a shorter, easier route.
The M Trail
This is one of those that might be in the eye of the beholder. While everyone loves to hike to the M, it still can be a doozy, like it was for our pal Mike. Stay hydrated, folks.
Waterworks Hill
An easy "out and back" trail. Keep an eye out for Missoula's own rare flower, the Missoula Phlox.
Kim Williams Nature Trail
One of my faves when I feel the need to be near water and you're short on time. This one can be busy at times but users usually follow trail etiquette so you can have a good time whether you're running, biking, or walking.
Blue Mountain Loop
If you want a leisurely hike, this is a good option. AllTrails estimates the loop takes two hours and 41 minutes to complete, but you can bring your dog and there are some places where they can be off-leash.
Pattee Canyon South Loop
This can be a beautiful hike in the fall and provides a good opportunity for cross-country skiing, too. It takes about an hour, so this is another one that can make you feel like you're getting out without having to dedicate half your day for a hike.
Grant Creek Trail
Personally, I like this trail for jogging more than hiking, but it does wind through the trees and has beautiful views of Snowbowl. Much of the trail follows a road, so if you're looking for a truly remote feel, skip this one.
Deer Creek Sneak
On the outskirts of Missoula near Milltown State Park this multi-use trail will make you feel like you've gotten out of the city without having to drive or hike that far. You might want to consider this one too, if you're interested in doing any snowshoeing.
The Reviews Are in For Somers Beach State Park in Montana
If you want to know what the park is like, well, it may depend on whether you see the glass as half empty or half full.
Best Patios and Decks in Missoula For Chilling, Vibing, and People Watching
Looking for a place to enjoy a beverage and a nibble while enjoying a little sun and people-watching? Here are Missoula's best patios and decks.