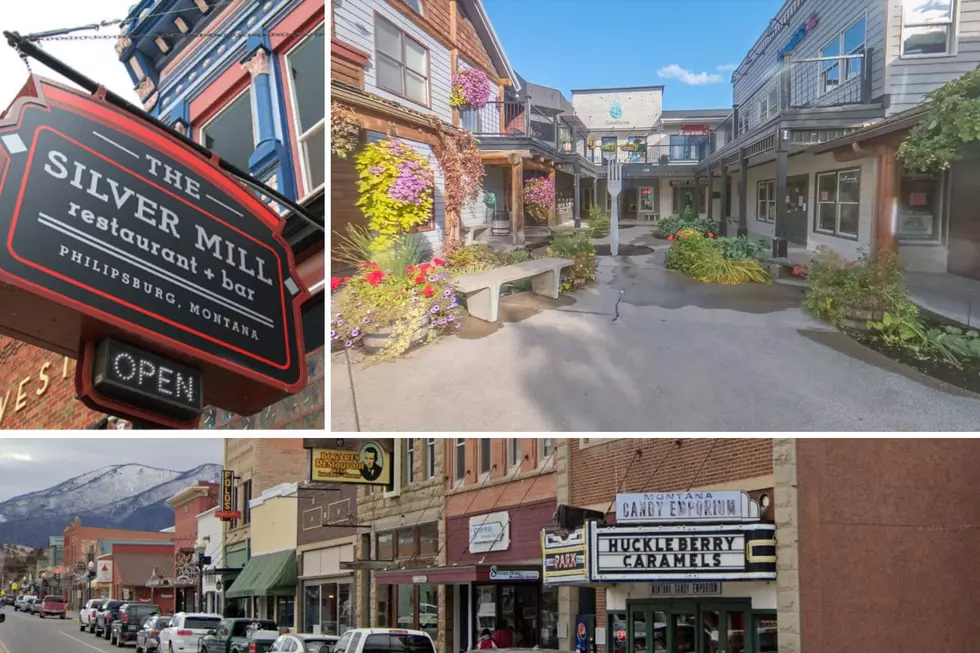 These 6 Montana Towns Have the Best Downtowns
Credit: Dennis Bragg, Google Maps
What makes a downtown enjoyable? Does it have to have great shopping or amazing restaurants? Do the buildings have to be tall and architecturally magnificent?
The larger cities in Montana certainly have the qualities of typical "great" downtowns. You'll find a density of business, culture, and retail in Missoula, Bozeman, and Billings, but in Montana, I don't think that's what necessarily makes the "best" downtown.
In Montana, the best downtowns are small.
You know you've found yourself in a town with a great downtown because it may only be a few blocks long or wide. The intimacy feels exclusive.
In Montana, the best downtowns are old.
Most Montanans will roll their eyes if someone from out of state asks if they ride their horse to work, but if you find yourself in a small downtown with an honest-to-goodness saloon, you better believe Montanas are proud of it. And speaking of saloons...
In Montana, the best downtowns have great bars.
They'll have character and strong drinks, and maybe some "entertainment" too.
In Montana, the best downtowns create a sense of community.
Every festival, parade, or celebration makes everyone feel like a local, regardless of where you're from.
Here are the Montana towns that have the best downtowns.
These Towns Have the Best Downtowns in Montana
Who needs Time Square when you can have mountain views and small-town charm?
8 Exclusive Montana Events You Don't Want to Miss in 2023
Here are some unique Montana events that you don't want to miss in 2023