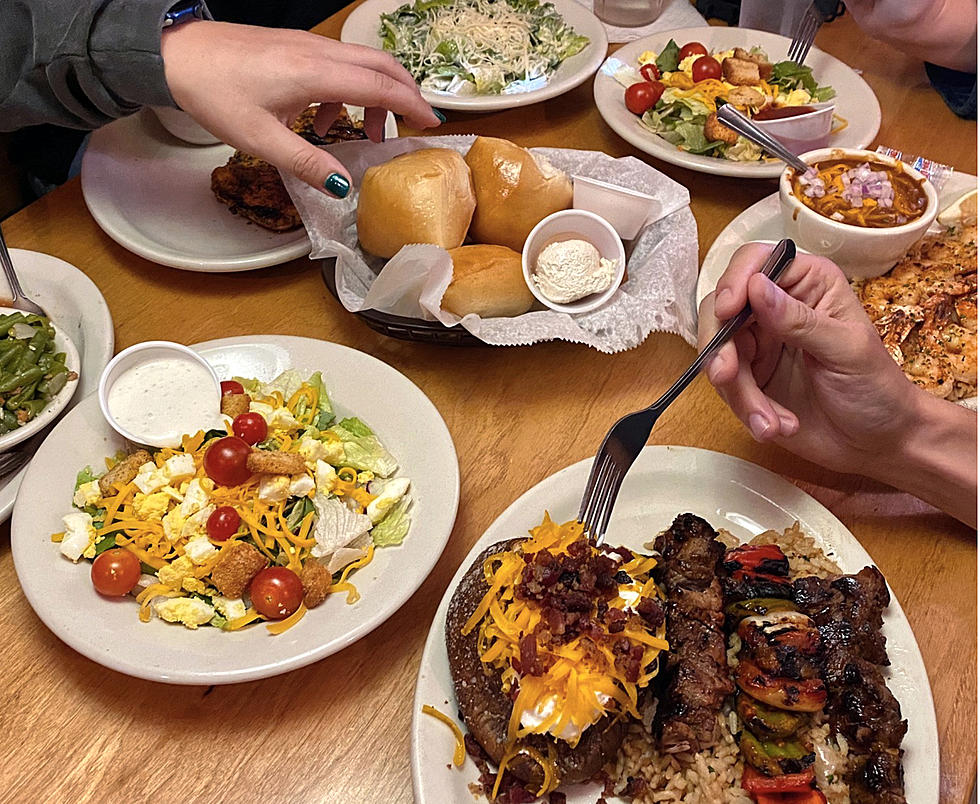 Plan Now, Missoula's Texas Roadhouse Opening Soon
Instagram; Texas Roadhouse
UPDATE Monday, September 25th
Just heard back from Texas Roadhouse and they've confirmed the Missoula location should open in "mid-November". - Dennis Bragg
There's no firm opening date just yet. But it's time for you to start some menu planning for the long-awaited opening of the new Texas Roadhouse in Missoula.
In contrast to all the restaurants closing recently, the chain is finally opening a Western Montana outlet and has been working since last winter to remodel the old Herberger's space at the Southgate Mall into a brand-new restaurant.
That's a different setting from most of the Texas Roadhouse locations across the country, which usually have a stand-alone, rustic building adjacent to a mall or shopping center. And we'll get a first peek inside sometime in the next few weeks. Read on…
Time to Plan Your 'Attack'
With a huge menu of traditional "roadhouse" style favorites, your biggest challenge for that first visit will be settling on just one menu item for the first meal!
The appetizers at Texas Roadhouse include many popular items, such as "Cactus Blossom® onions for dipping and Boneless Buffalo Wings. But you might want to go in an entirely different direction, with an item like fried pickles, or the "Rattlesnake Bites."
But it's all about the meat
From prime rib to hand-cut steaks, and straight-up rib dishes, Texas Roadhouse built its reputation around beef. Some of those are signature cuts like the Ft. Worth Ribeye or Road Kill, which is a chopped steak smothered in onions.
However, there are options too, like grilled salmon, or shrimp. And something that's a rarity in Montana, fried catfish.
There are also a lot of chicken dishes, "country dinners" and some mouth-watering burgers and sandwiches (I have my eye on that pulled pork sandwich, or the mushroom jack chicken sandwich). If you can't make up your mind, they also serve up "Texas Sized Combos."
TRH doesn't leave out the kids either, with "chicken critters", "ranger meals" and "Lil' Dillo Steak Bites".
So when can we eat?
There's still no specific opening date, although Southgate Mall managers have confirmed it will be "mid-4th quarter" sometime, which is actually a few months sooner than had been projected last winter.
We'll keep you posted.
45 Missoula Businesses That Opened, Changed Ownership, Expanded, or Changed Location
Yes, there has been a lot of change with Missoula businesses since 2020. Here is an idea of the business growth that has taken place.