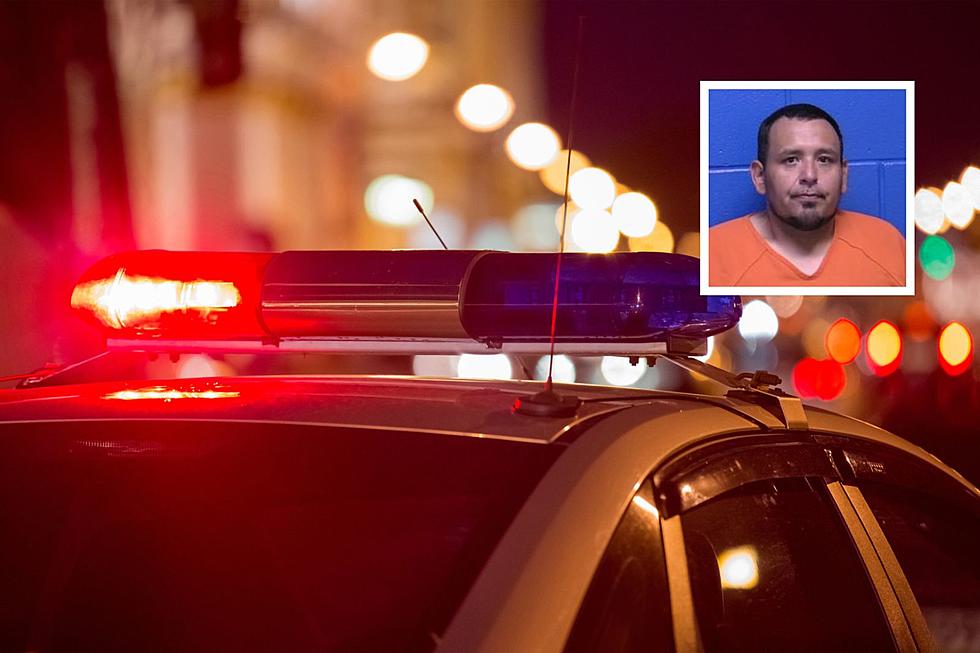 Man on Felony Probation Gets Caught With Fentanyl in Missoula
File photo: artolympic, Getty Stock/Think Stock; Mug Shot: Missoula Jail
Missoula, MT (KGVO-AM News) - On May 31, 2023, a Missoula Police Department officer was dispatched to a residence in the 1800 block of Stephens Avenue to assist Probation & Parole with an unruly male. Upon arrival, the officer spoke with a Probation Officer who advised a female was scheduled to check in with her probation officer.  
The PO reported that the female had exited a vehicle and her probation officer searched her and the vehicle she was in. The vehicle was driven by 34-year-old Josiah Boushie. Probation officers located drug paraphernalia while searching the vehicle and then searched Boushie who was also on probation.  
The search of Boushie yielded a small rubber container with eight blue pills and a syringe. Based on their training and experience, the officers recognized the blue pills as "blues" or "M-30s", which are commonly made with methamphetamine and fentanyl. 
Probation officers placed Boushie under arrest. Boushie became irate and unruly, which prompted the officer's response to the scene. The officer advised Boushie of his Miranda rights and Boushie agreed to speak with him.  
Boushie stated he had borrowed the car from a friend, but declined to answer where he had bought the drugs or who he had bought them from.  
Boushie was arrested and transported to the Missoula County Detention Center. He is currently being charged with felony criminal possession of dangerous drugs, criminal possession of drug paraphernalia, and probation violation. On June 2, 2023, Boushie made his initial appearance in Missoula Justice Court and his bond was set at $15,000. 
On January 6, 2023, Boushie was charged with felony theft, criminal mischief, and three counts of criminal trespass to vehicles. At that time, he was already on parole for robbery, theft, and criminal possession with intent to distribute.
The information in this article was obtained from sources that are publicly viewable.
LOOK: Highest-paying jobs in Missoula
Stacker
compiled the highest paying jobs in Missoula, MT using data from the U.S. Bureau of Labor Statistics.