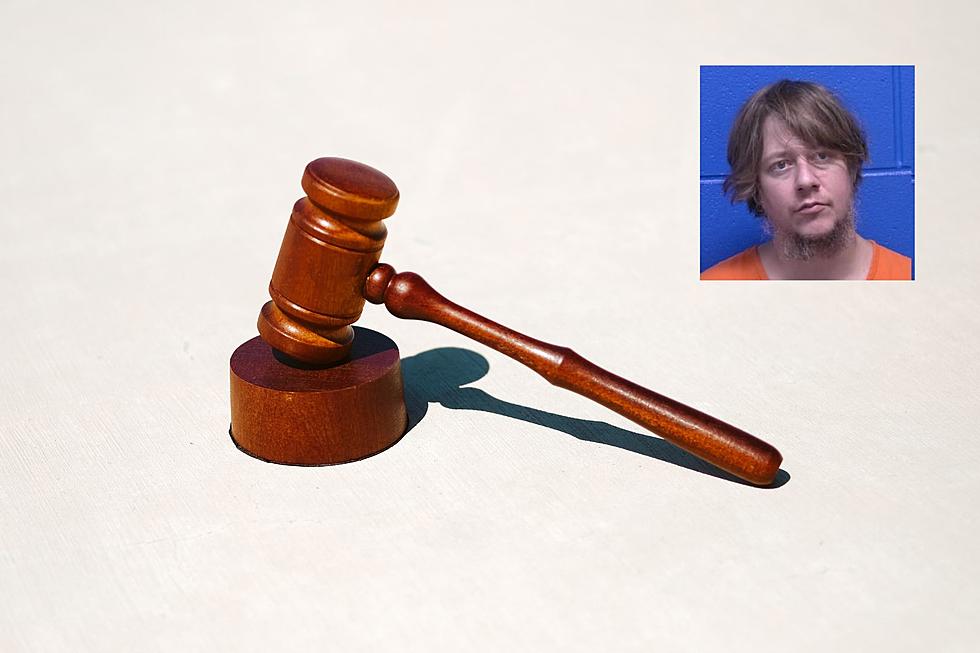 Missoula Man Sentenced For Fentanyl Overdose Death
File Photo: Photo by Tingey Injury Law Firm on Unsplash; Mug Shot: Missoula Jail
Missoula, MT (KGVO-AM News) - A 39-year-old Missoula man, Jacob Eugene Odman, was sentenced in Missoula Federal District Court late last week to 46 months in prison after admitting that he trafficked fentanyl pills in the area after law enforcement responded to a drug overdose death from drugs supplied by Odman.
The Fentanyl he Provided Led to an Overdose Death
According to an official statement from the U.S. Attorney for the State of Montana, the government alleged that in February of last year, law enforcement officers responded to a home in Missoula where a drug overdose had been reported and a male victim identified only as John Doe was deceased.
Next to the victim investigating officers found a small blue pill engraved with the letters 'M 30'. The investigating officers determined that the pill was consistent with a counterfeit form of Oxymoron, and subsequent testing at the Montana State Crime Lab in Missoula, it was found that the pill was fentanyl, and the victim had a 'fentanyl metabolic' in his system when he died.
Investigators also determined that Odman has provided the victim with the fentanyl pills before he died.
Investigators Traced the Source of the Counterfeit Fentanyl
After a search warrant was obtained, law enforcement officers said Odman denied knowing the victim or providing him with drugs. Officers searched Odman's vehicle and found 409 fentanyl pills, and four days before the overdose death, Odman Idaho State Police stopped an individual and searched his vehicle where they found more than 300 fentanyl pills that were hidden in containers that resembled soda cans. Investigators state that Odman had been texting that individual about purchasing more drugs and that individual told Odman that 'Idaho is searching my car', to which Odman replied, 'Oh, no.'
The case was investigated by Assistant U.S. Attorney Karla Painter, along with officers from the Drug Enforcement Administration, Missoula Police, and the Missoula County Sheriff's Office.
There is No Parole in the Federal System, so he will Serve the Entire 46 Month Term
The U.S. Attorney for Montana, Jesse Laslovich said in addition to the 46 months in prison, Odman would be subject to five years of supervised release and must pay $10,000 in restitution.
According to U.S. Attorney for the State of Montana Jesse Laslovich, there is no parole in the federal system, so Odman will serve the entire 46-month prison sentence.
Missoula Law Enforcement Officer of The Year Awards 2023
Exchange Club of Missoula Honors Brave Officers For Their Service
5 Cities Like Missoula That You Can Move to If Montana Is Too Hostile
Just can't make the move to Missoula work out? Consider these other cities.