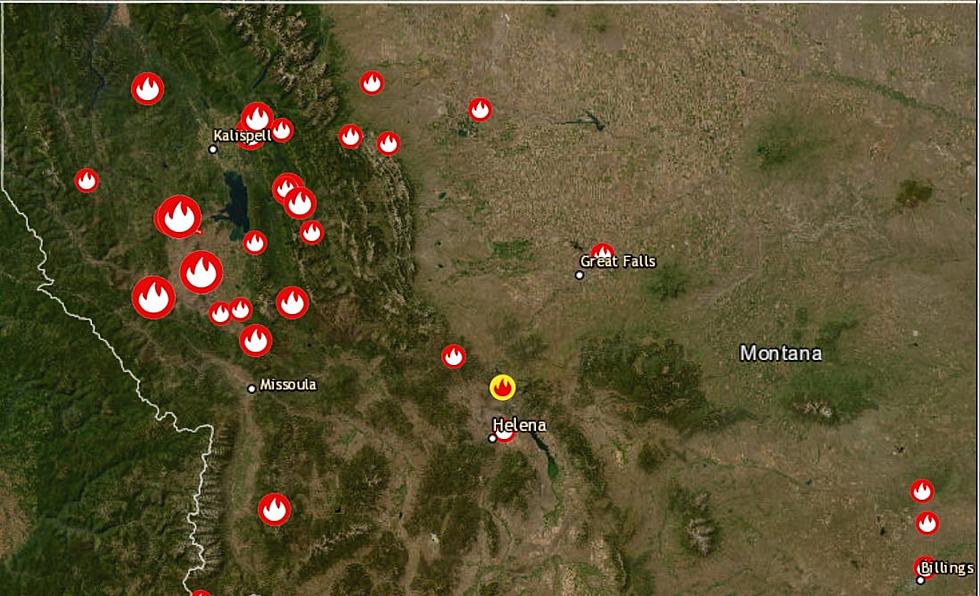 Data Shows 1,300 Montana Wildfires, River Road East Spreads Fast
mtfireinfo.org
The rain and cooler temperatures have been a needed relief, but that didn't stop Montana from reaching 1,300 fires for the year. The other revelation is the quick spread of the River Road East fire.
Here's what the numbers are saying.
All stats were gathered at mtfireinfo.org.
Active Montana wildfire numbers
There are 42 active fires in Montana, up just one fire since the last update a week ago. In the last 24 hours, 2 new fires have ignited. A relatively low number thanks to the wet weather. Prior to the rain, the River Road East fire ignited and spread to 16,790 acres in just a few days. Located in Sanders County, the fire has not been contained at all.
For the full story on the River Road East fire check out Dennis' article from yesterday (8/21).
Sanders County Sheriff's Office released this statement on Facebook yesterday.
The Niarada fire, on the other hand, has been extinguished. The Niarada stopped at 20,365 acres burned. As of now, it's still the largest fire in the state and the only fire over 20 thousand acres.
The closest fire to Missoula is the Big Knife fire, which has burned 7,250 acres with 11% containment.
The Colt fire in northern Missoula County stands at 7,154 acres burnt and 51% containment.
The Middle Ridge's fire, lining Sanders and Lake County lines, halted at 13,000 acres burned. Crews contained 100% of the flame.
Total Montana wildfire numbers
As of Friday morning, there are 42 active fires across Montana. Since January 1st, there have been 1,300 total fires reported. Of the 1,213 blazes, 51% of those were started by humans. Fires started by natural causes caused 258 blazes (20%) and 283 cases were undetermined how the fires began.
Montana has seen the "total acres burned" number eclipse 100,000. The current number stands at 105,061.
Stay informed on wildfire updates
You can follow the changing conditions on Montana fire info's website here.
Other wildfire-related content
- Cool Montana Weather Helps with fire that turned paradise into hell
- Gianforte says Montana will aggressively attack all fires in 2023

- Don't fly drones near wildfires
- Latest wildfire developments
LOOKING BACK: Photos of Missoula and How It's Changed
Check out these photos of how Missoula has changed over the past decade.