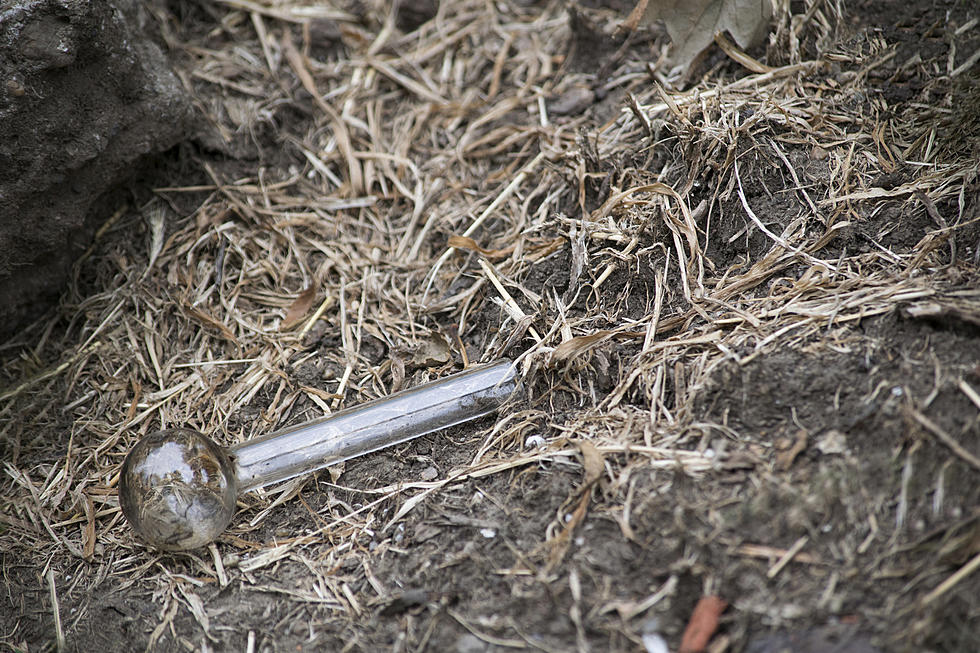 Squatters, Drugs, and Needles Delay New Missoula Housing
Credit: SBSArtDept, Getty Stock/Think Stock
Missoula, MT (KGVO-AM News) - It's been well over a year since long-time Missoula developer Drake Lemm purchased two lots at Montana and Wyoming Streets (behind the Pink Grizzly) and just today (Tuesday, September 19) excavators, backhoes, and dump trucks are finally moving the debris so that a 17-unit apartment complex can be built on the site.
The Lemm family reached out to KGVO News to tell their story.
The Lemm Family Reached out to KGVO to Tell Their Story
Lemm described what was on the property when he made the purchase.
"What was here before was a house, and in addition to the house at 1345 (Wyoming) there was a trailer house at 1325 (Wyoming)," began Lemm. "The trailer house was rented out by the previous owner, who ran an automotive business on this property and he was there for 50 years, but when he left it was a pit."
Lemm said the occupants of the house, the trailer, and several outbuildings allowed numerous squatters to live on the property.
Squatters, Drugs and Needles Delayed the Project for Nearly a Year
Lemm said he gave the occupants of the property numerous opportunities to leave peacefully, but they refused to comply, leaving him no recourse but to seek help from legal authorities.
"The tenants that were in the house let pretty much anybody that they were acquainted with, squat on the property," he said. "There were various people living in the house. There were also various people living in the trailer. There were several outbuildings and sheds and we had squatters living in the sheds. A couple of them had furniture in them, and they were almost livable, except they didn't have sanitation."
After numerous visits with city and county agencies, Lemm said eventually he obtained legal eviction notices accompanied by law enforcement to get the squatters off his property.
With Help from Law Enforcement the Property was Cleared and Demolition Began
"One time I had seven cops in five cop cars, and they took four people out," he said. "After I'd given all of them the three day notices and told them they had to get out, the cops showed up and we evicted four people that were squatting here. Previous to that the guy that was renting the trailer was arrested. I found out in hindsight that he was a sexual predator and was on the sex offender registry, and now he's in prison."
The excavator on the project, who identified himself simply as Ken, said the residents of the property were obvious drug users.
"As far as I know, a lot of them were homeless and squatters and then your local drug addicts were living here," said Ken. "We were trying to clean up all the garbage and all the needles on the property. The police are quite happy with this place going away. Once the buildings started coming down, they (the squatters) just kind of disappeared. We allowed them time to get their belongings and whatever else they wanted to take before we took everything down."
Now that the squatters are gone, Lemm said in retrospect, that he would have done things much differently and been much more direct in his actions.
"There were two renters, and I would have got them off the property as quickly as possible," he said. "I would not have renewed their lease because they let so many squatters and friends just come on the property. I would have given them a 30 day notice and then said 'I need you out of here in 30 days' and I would have tried to do whatever it took after that to get them off the property and then I would have torn it down as quickly as possible, so they could not move back in."
KGVO News also spoke to a neighbor, who did not want her name made public, who said the former residents were now squatting at another nearby property. However, she said she understood the situation that hundreds of homeless people are facing.
"With rents rising to over $2,000 a month, there's just no way to afford to live here," said the neighbor.
She said the city should purchase a number of the small 100 square foot structures similar to the ones presently at the Temporary Safe Outdoor Space that can be used for temporary housing, so that people wouldn't have to squat illegally on private property.
The neighbor also told KGVO News that a city councilor lives directly next door to the property that has been demolished.
Lemm said he hopes to begin construction of the 17-unit apartment complex next spring.
Get to Know Missoula A to Z
All about Missoula, Montana.