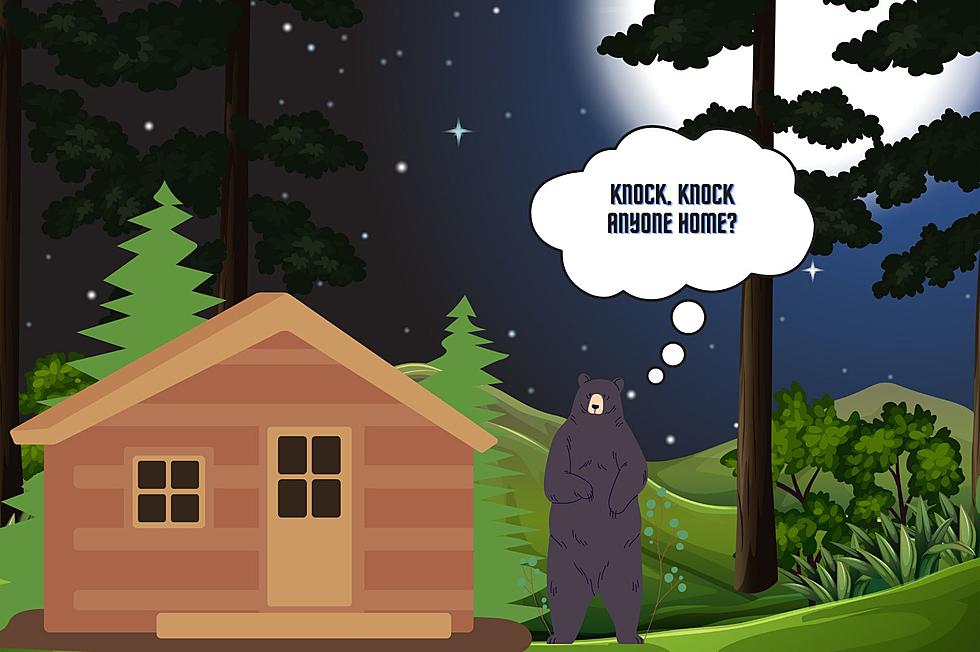 Montana Bear Breaks Into Local Home And Helps Itself To Dinner.
Credit: Canva
Living in Montana can certainly bring adventure, although, I'm not sure too many of us would voluntarily sign up for this.
A local couple got quite the surprise when an unwanted 4-legged guest decided to make himself at home by breaking in and helping himself to some food. What could have been a very dangerous experience, ended up being more of a hassle as a Montana black bear broke into the home located just outside of Bozeman in the middle of the night.
The owners of the house were first alerted when they awoke to the bear staring at them through a window next to their bed, of course, that was before he let himself into the downstairs part of the home and got comfortable.
So what did the bear dine on? Well, apparently he started off with an appetizer that included a whole stick of butter, then moved on to the main course of a couple of bags of chips, bread, and all of the cat food.  He ended his feast by eating hand soap.
Not only did the bear leave a mess as he rummaged through the kitchen, but to add insult to injury, he left somewhat of a signature card with a large pile of bear scat.
Our friends over at Montana Fish, Wildlife, and Parks have some tips to help you be bear-aware and keep your property as safe as possible.
Keep garbage and recycling in a secured building at all times

Put garbage and recycling out only on collection day.

Clean BBQs thoroughly after use

Motion-activated sirens or lights on the property
According to the website Tree Hugger, black bears are the most dangerous in August as they "search for high-energy foods in preparation for hibernation." 
If you encounter a black bear, remember to keep your distance and move slowly.  Also, if you are going to carry bear spray, make sure that you are aware of how to use it properly.
Beware! 10 of the Most Deadly Animals Found in Montana
Montana is full of wild animals, and many of them can be deadly. Here are some of the deadliest animals that are native to Montana.
Gallery Credit: Jesse James
10 Important Things Everyone Learns After Moving to Montana
Montana is a unique place, and some of the things you'll experience in the state don't happen anywhere else. Here are a few of the things you'll learn after moving to Montana.
Gallery Credit: Jesse James
25 Pictures of Montana's Most Beautiful Highway
Have you ever driven the most beautiful highway in Montana?
Gallery Credit: Jesse James