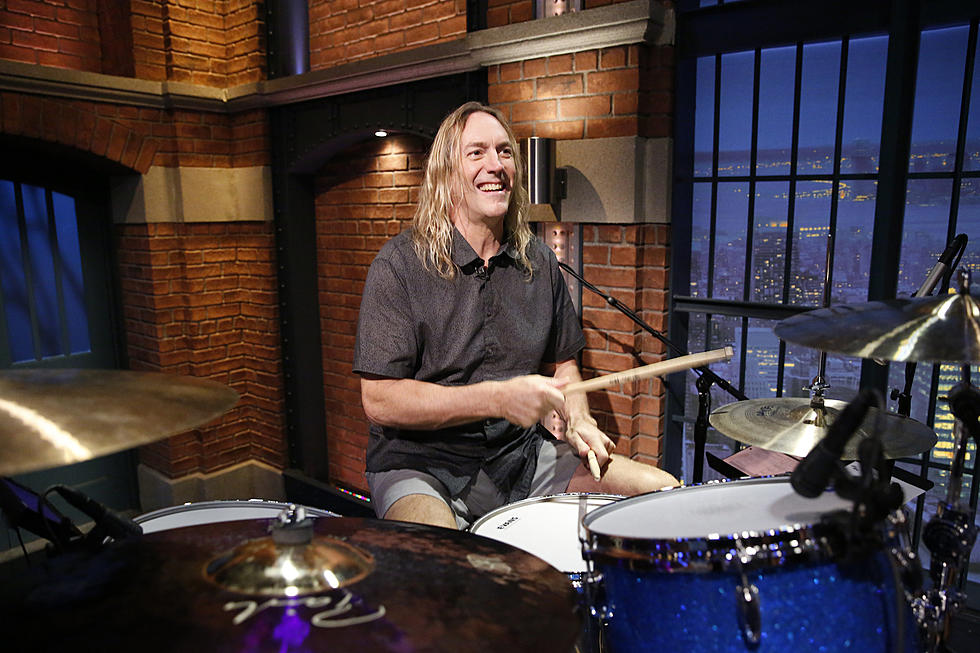 Danny Carey Teases 'Big' 2023 Tool Tour + Festival Performances
NBC, Getty Images
If you've been craving to see a Tool concert, your hunger will soon be satisfied. In a video recently posted on social media [via Reddit], Danny Carey teased a "big" Tool tour that's scheduled for later this year, in addition to some festival performances.
Carey posted the clip to thank fans for voting for him in the 2022 Drumeo Awards, where he claimed the title for Best Progressive Drummer — Red Hot Chili Peppers' Chad Smith and Slipknot's Jay Weinberg were among the winners in other categories. Toward the end of the video, he alluded to an upcoming Tool tour, and though it hasn't been announced yet, you'll at least have some time to start saving for when tickets do go on sale.
"Thank you, I appreciate your time and thoughts, and I hope to see you on the road in 2023. We have a big tour coming in the fall and a few festivals in the summertime," the drummer said before blowing a kiss to the camera.
See the video below.
Tool's last performance took place at the Bonnaroo Festival this past June, and prior to that, they were on tour in Europe. Their last actual U.S. tour ended last March, so it'll have been over a year since they toured the states by the time they hit the road again. Maynard James Keenan was out with Puscifer for several months throughout the latter half of 2022.
Stay tuned for further information when Tool's tour dates are officially announced.
Danny Carey Teases 'Big' 2023 Tool Tour + Festival Performances
The 10 Rock + Metal Bands With the Most Diehard Fanbases
They take "Stan" to a new level.