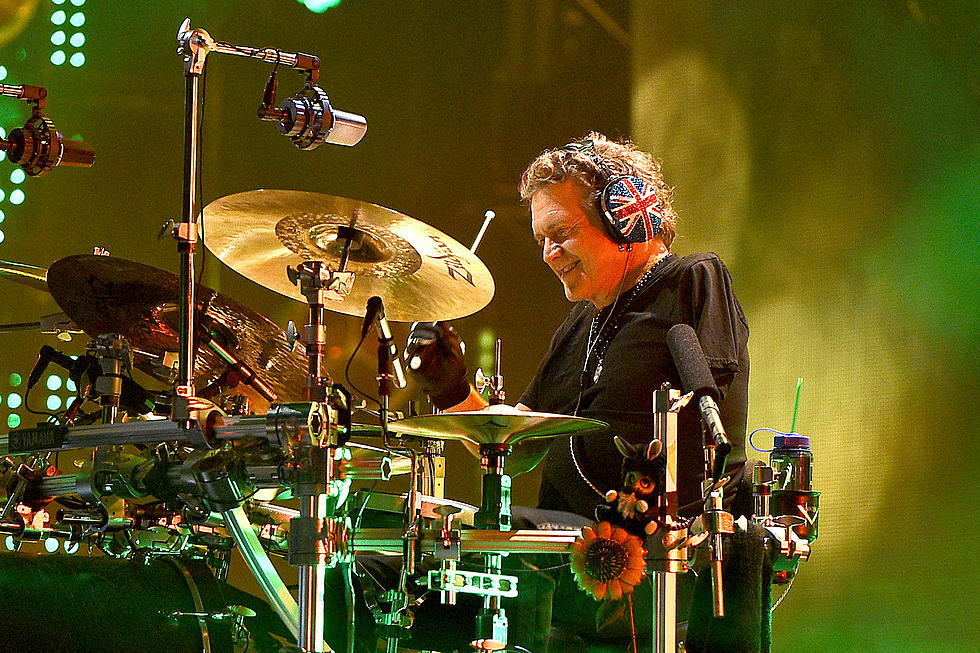 Def Leppard's Rick Allen Issues Statement After Being Assaulted in Florida
Theo Wargo, Getty Images
Def Leppard drummer Rick Allen has released a statement in response to the violent assault he suffered outside of a Four Seasons hotel in Fort Lauderdale, Florida last week, resulting in injury.
The incident occurred on March 13 where 19-year-old Max Edward Hartley, an Ohio native, is said to have run "full speed" toward Allen, who was in the valet section of the hotel smoking a cigarette before being taken to the ground by the assailant. An intervening woman was allegedly met with physical force from Hartley as well before he was apprehended nearby at another hotel.
A 7 Miami News report indicated that Allen "hit his head on the ground causing injury," though more details concerning the injury have yet to be disclosed.
Now, in a statement provided to ABC News, Allen has shared an update with his fans.
"Thank you everyone for your overwhelming support. Your love and prayers are truly helping. My wife Lauren [Monroe] was thankfully not with me at the time of the incident. We are together now, and working on recovering in a safe space," the 59-year-old drummer begins, also sharing that there is a focus on "healing for everyone involved."
READ MORE: Def Leppard Drummer Rick Allen Opens Up on Mick Mars' Motley Crue Retirement
"We ask you to join us in our effort to move from confusion and shock to compassion and empathy," he continues, "We understand this act of violence can be triggering for so many people. To all of the fans, veterans and first responders in our global community, we are thinking of you all. Together with love, we can all get through these difficult times."
Hartley, meanwhile, is being charged with two counts of battery, four counts of criminal mischief and abusing an elderly or disabled adult.
Well wishes to Rick Allen as he continues to recover from the assault.
See all of Def Leppard's upcoming tour dates, many of them with Motley Crue, here. For tickets, head to this location.
14 Rock Bands + Artists Who Pioneered Hair Metal
PLAYLIST: Ultimate Metal Power Ballads
Listen/follow here and view the first 100 songs on the playlist below.
The Top 25 Best Selling Hard Rock + Metal Artists of All Time
These bands have been sold and streamed more than any other rockers. Sellouts!