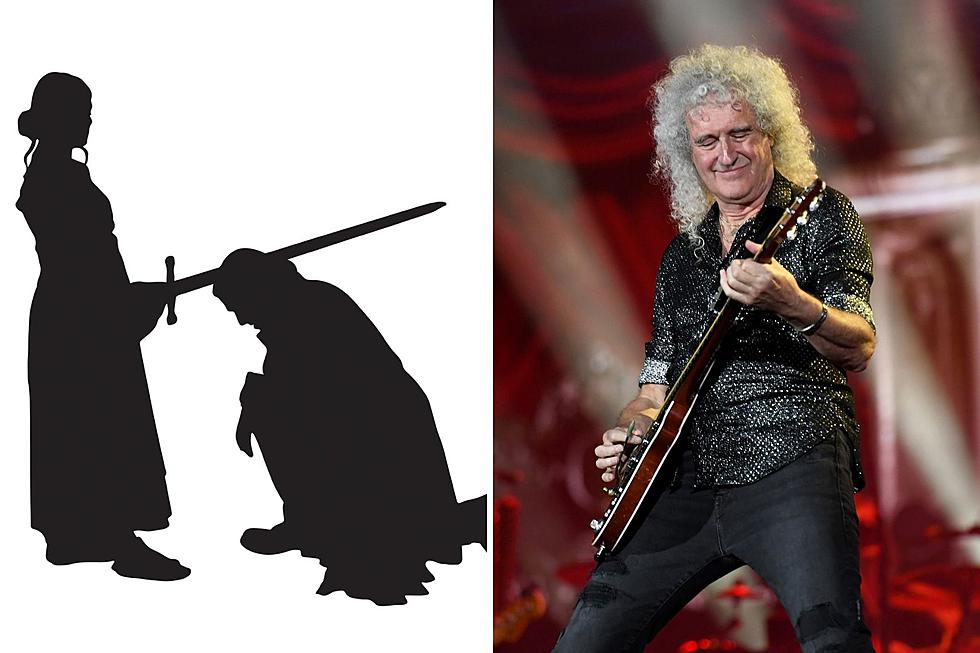 Queen's Brian May Officially Knighted by King Charles at Buckingham Palace
VectorSilhouettes, iStock/Getty Images / Noam Galai, Stringer/Getty Images
Yesterday, Queen guitarist Brian May was knighted by King Charles at an investiture ceremony at Buckingham Palace where many others also received the honor.
Now Sir Brian Harold May CBE, he was made a Knight Bachelor for his "services to music and charity," formally recognized not only for his revolutionary work in Queen, but as an animal welfare advocate as well. In 2007, May was also received a PhD in astrophysical from Imperial College and this latest recognition furthers his worldwide prestige.
In 2010, he co-founded the Save Me animal welfare organization with a specific aim to combat animal hunting measures such as fox hunting and badger culling. And the investiture ceremony was a chance for him to return to Buckingham Palace after performing on its roof last year as part of Queen Elizabeth II's Platinum Jubilee concert.
On Instagram, the 75-year-old rocker shared a photo of King Charles laying a sword over his left shoulder as he looks back with a tight-lipped smile. "No words!" he enthuses, seemingly still awestruck by the achievement.
READ MORE: Did Queen Invent Thrash Metal? Brian May Says This Song Might Have
"I'm happy and grateful to receive this honor. I will regard the knighthood not so much as a reward, but more as a charge – a commission - for me to continue to fight for justice - to be a voice for those who have no voice," commented May late last year after learning he would be recognized as a Knight Bachelor. "I will endeavor to be worthy — to be that Knight in Shining Armor."
Congrats, Sir Brian May!
25 Legendary Rock Albums With No Weak Songs
These legendary rock albums have no filler.