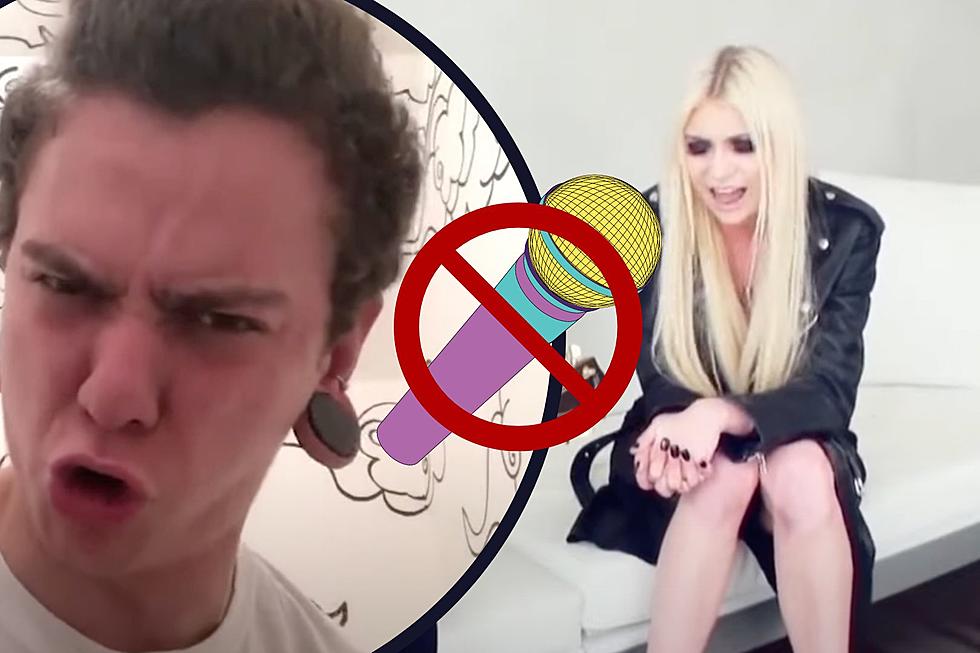 Times Rockers Sang Without a Microphone + It Was Beautiful (Well… Mostly Beautiful)
YouTube: Metal Worldwide & Counter Strike/Perez Hilton / Canva
What do some of your favorite rock and metal musicians sound like singing without a microphone? It's pretty damn beautiful! Well, mostly. You'll find out why...
In this Loud List video below, you'll see singers in the raw and, yes, you may see a microphone present in some of these clips, but rest assured these recordings are not ones fed through the mic and into a soundboard or PA.
What better way to open things up than Guns N' Roses firebrand Axl Rose sitting on a barstool with a backwards hat over a red bandana, singing "Yesterday" while West Arkeen, seated next to him, strums away on an acoustic guitar?
READ MORE: 10 Greatest Acoustic Metal Songs
Lzzy Hale of Halestorm, another powerhouse vocalist, let's it rip on the tour bus, belting out "I Miss the Misery" with a fiery passion like she's in front of 10,000 people.
Sure, we all love it loud with tens of thousands of wattage of power bringing the rock and metal we all love to life, but even without all of that juice, there's still plenty of power behind the naked voice.
And then there's Lorna Shore's Will Ramos... what a beast!
Rockers Singing Without a Mic + It's Beautiful (Well... Mostly Beautiful)
12 Rock Musicians Who Played Every Instrument + Sang on Their Album
These rockers played every instrument and sang on an album.
PLAYLIST: Weekly Wire
Refreshed every Friday with 50 new songs released during the week. Listen/follow here.