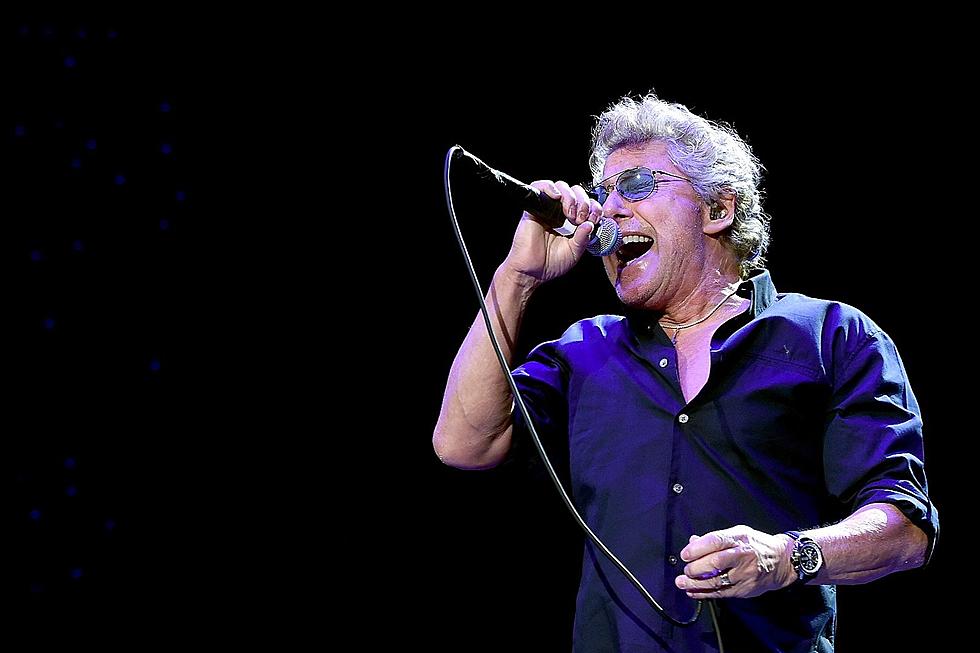 Roger Daltrey Explains Why The Who Probably Won't Tour the U.S. Ever Again
Kevin Winter, Getty Images
The Who's last U.S. performance took place this past November in Las Vegas, and sadly, it may have been their last American show. Though their touring days aren't quite finished yet, frontman Roger Daltrey said that the band will probably never play in the U.S. again during a recent interview with USA Today.
"I don't know if we'll ever come back to tour America," the singer remarked. "There is only one tour we could do, an orchestrated Quadrophenia to round out the catalog. But that's one tall order to sing that piece of music, as I'll be 80 next year. I never say never, but at the moment it's very doubtful."
Daltrey noted that touring has been financially difficult for a lot of bands ever since the COVID-19 pandemic hit, because the costs of travel, hotel accommodations and paying for a crew have all gone up. The artist doesn't typically see a return on their money until a few shows in, and if they test positive for the virus and have to cancel shows, then they lose it.
Daltrey isn't the only artist to highlight the rising costs of touring lately. As Disturbed guitarist Dan Donegan recently broke it down during an interview with 97.9 GRD [via Blabbermouth], "I know a lot of times the fans may not understand, or they may not care to care about it, because it's, like, 'Boohoo. Rich-rock-star problems.' I get that people don't wanna hear how tough it is to go out there. But the reality is, as you see a lot of bands who are struggling or are having to cancel some shows or cancel overseas stuff, because of inflation and fuel costs and production costs, it gets up there. And the ones that struggle the most and suffer the most are the artists."
Elsewhere during the aforementioned conversation with USA Today, Daltrey said that The Who are performing better now than they ever have.
READ MORE: 10 Huge Rock + Metal Bands Whose Singer Isn't the Primary Lyricist
"We're enjoying it. You know, Pete [Townshend] can't quite jump 10 foot in the air anymore. He can do 3 foot, so he's not bad! I don't swing the microphone hardly at all now because it doesn't matter to the sound anymore," Daltrey explained. "Before, when all of those things used to work, it was a circus act. We're more than that now. I'm proud that our music has come of age, and I think you could say this is the most modern classical music out there."
The Who have an upcoming set of European tour dates scheduled throughout June and July, which you can check out on their website.
The Best Hard Rock Album of Each Year Since 1970
Going year by year, looking at the best albums in hard rock since 1970.