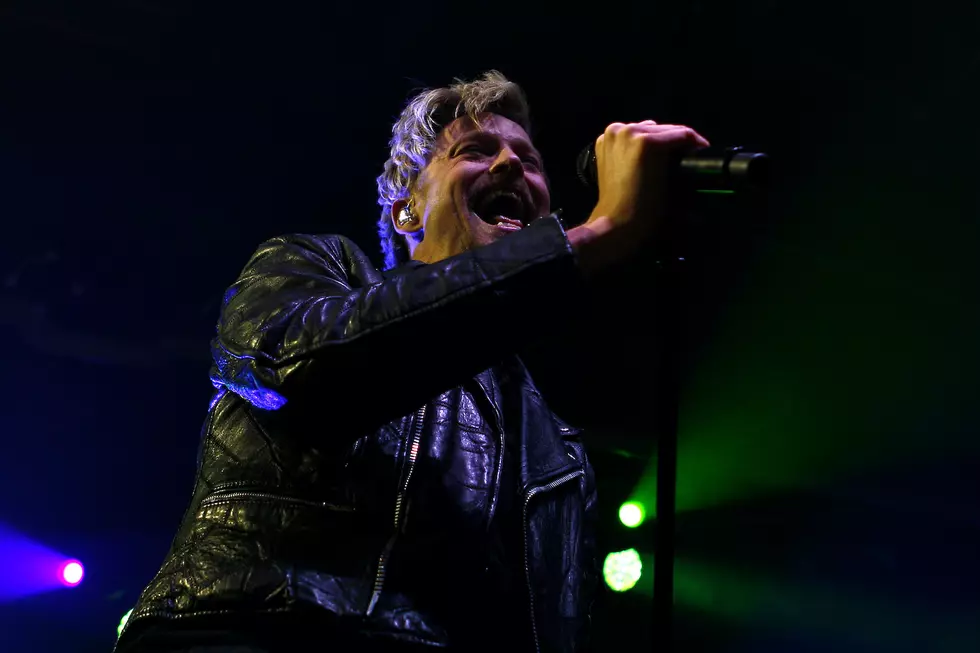 Skid Row Cancel Remaining Australian Tour Dates Due to Singer Erik Grönwall's Health
Mark Wieland, Redferns
Skid Row recently announced the cancellation of their remaining Australian tour dates due to concerns about singer Erik Grönwall's health. Specifically, the band cites Grönwall's "flu-like symptoms" as the cause.
This past Friday (May 19), the hard rock/glam metallers made the difficult announcement on social media, writing:
TO THE SKID ROW FAITHFUL IN AUSTRALIA! We have some unfortunate news to share regarding our remaining tour dates in Australia.

First and foremost, we want to apologize for the cancellation of our initial concert date in Brisbane [on May 17]. We were truly disappointed that we couldn't perform as planned, and we appreciate your understanding. That said, after last night's show in Sydney, Erik's flu-like symptoms have persisted. We prioritize the well-being of our band members, and after careful consideration, we have made the difficult decision to postpone the remaining Australian tour dates.

We understand that this is disappointing news, and we share your frustration. This decision is not an easy one. Please know that we are already working swiftly to reschedule these dates as soon as possible. Our management and promoters are actively exploring options, and we will keep you updated on any developments regarding the rescheduled dates.

To those who have purchased tickets, we kindly ask for your patience and understanding as all tickets will be honored for the rescheduled dates. We apologize for any inconvenience and cannot wait to make it up to you in the very near future.

Thanks for your understanding and continued loyalty. You are truly the best!

- Snake, Rachel, Scotti, Rob, Erik
The group was set to perform at the Bridgeway in Adelaide yesterday (May 20), as well as play at the 170 Russell in Melbourne tonight (May 21). Logically, these shows' rescheduled dates are currently TBD.
Gratefully, the vast majority of social media reactions have been supportive and considerate, with one Twitter user writing: "Get better Erik. Health is first and foremost."
READ MORE: 11 Bands That Never Reunited With Their Classic Singers
Per themusic.com.au, Skid Row's May 17 cancellation occurred as fans were already waiting in line. The group's corresponding statement specified that Grönwall was "losing his voice" by soundcheck and "was feeling the effects of a full blown flu." Consequently, tour promoter Silverback Touring assured concertgoers that "all tickets will be automatically refunded by Moshtix."
As Blabbermouth reported, their Australian stint was originally going to happen back in December of 2022 but had to be postponed due to guitarist Dave "Snake" Sabo having neck surgery.
Skid Row's next scheduled show – in support of 2022's The Gang's All Here, which was their first studio LP with Grönwall and their first studio collection since 2006's Revolutions per Minute – is this Wednesday (May 24) in Japan.
As of this writing, no updates have been given about that show or Grönwall's health.
Of course, everyone at Loudwire wishes him a speedy recovery.
10 Bands That Weren't the Same After a Band Member Left
Minus one, and it's something different.