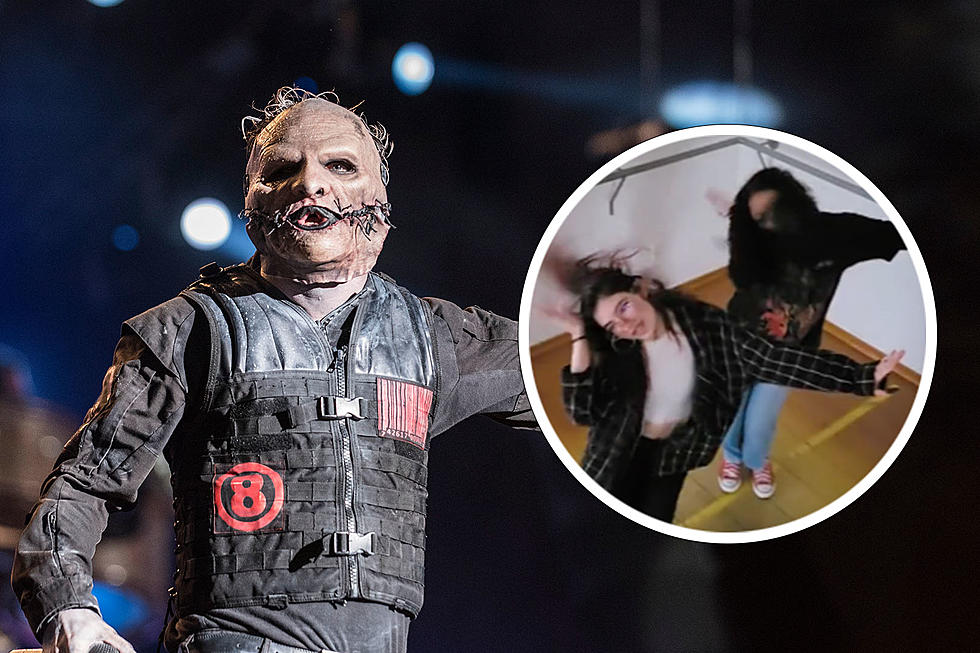 One of Slipknot's Older Songs Is Having a Viral Moment on TikTok
Raphael Dias, Getty Images / TikTok - @ikigai.dance
TikTok is responsible for a lot of rock and metal songs going viral over the last few years, and now, it seems that it's Slipknot's turn. One of the band's older songs is having a moment on the video platform, and it's not the first time that it's happened either.
If you look at Slipknot's artist page on Spotify, you'll see "Duality," "Psychosocial," "Wait and Bleed" and "Before I Forget" as their Top 4 songs, respectively. The next song shown is "Custer" from their 2014 album .5: The Gray Chapter, even though it isn't their fifth most-streamed song. "Snuff," "The Devil in I" and "Unsainted" all have a higher number of streams, but "Custer" is listed higher because of the popularity it's garnered over the last year or so.
A Slipknot fan on Reddit actually pointed out that "Custer" seemed to be having a spike in popularity in June of 2022. Commenters pointed out that the song had been used in a lot of "thirst trap" videos on TikTok, which is likely what led more people to it.
In August of this year, another user on the Slipknot Reddit asked, "What's with the girlypop stuff?" Apparently, a trend started where two girls made a dance to "Custer" on TikTok and captioned it, "Slipknot is so girly pop." We're not sure whether this is the same trend as the "thirst trap" videos people were referring to last year, but regardless, if you go on TikTok and search the song yourself, you'll see a whole variety of dance videos where people used "Custer" as the music.
"Such a girly band," someone wrote on the Reddit post. "I WANNA SLIT YOUR THROAT AND FUCK THE WOUND."
"Girlypop is a way to describe cutsey girly stuff for a lack of better word. So it's a meme about the stark contrast slipknot and cutesy things," someone else elaborated.
READ MORE: Corey Taylor Recalls the Moment He Knew Slipknot Were Getting Big
People have also put "Custer" as the background music for various Kpop dances, the Macarena, twerking and more. Check out some of the videos below.
Ghost just earned their first-ever platinum single in the U.S. with "Mary on a Cross," a 2019 track that also went viral on TikTok in the summer of 2022. The popularity of the song inevitably translated into a massive new group of fans for the band, and they're reaping the benefits of it.
It's about time the rest of the world is exposed to Slipknot. Welcome.
Rock + Metal Songs That Went Viral on TikTok in 2022
These rock + metal songs went viral on TikTok in 2022.