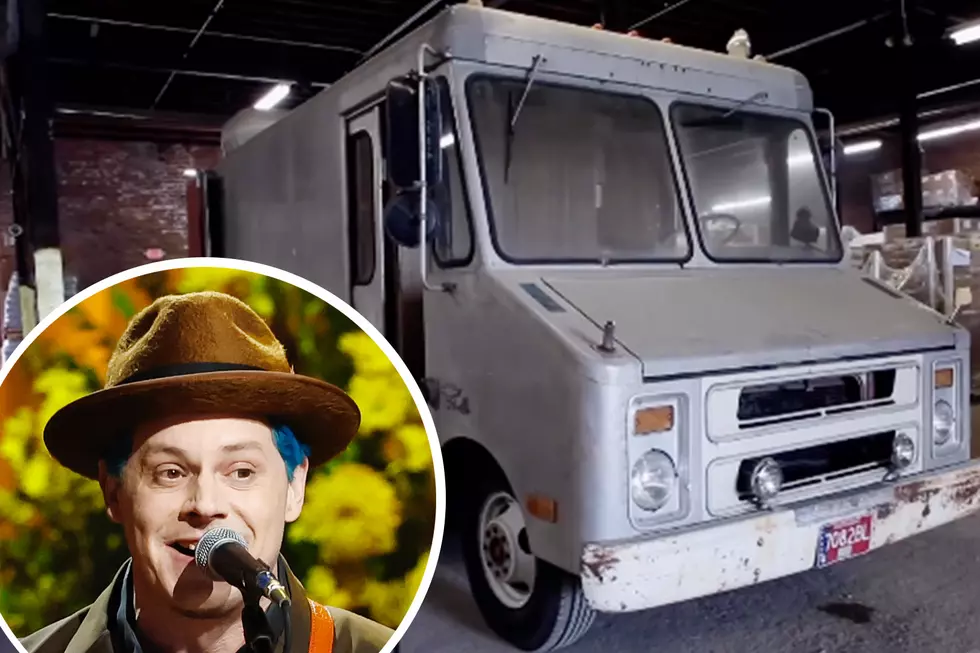 Watch a Teaser Trailer of Jack White's Second 'American Pickers' TV Appearance
Instagram - officialjackwhite / Jason Kempin, Getty Images
You may recall when Jack White made an appearance on the show American Pickers back in 2012, but the rocker recently made his way back onto the show for a second time, and there's a new teaser trailer out for it.
When White first went on the series, he attempted to sell a jukebox and a photo booth to the Pickers in exchange for an enormous elephant head [via IMDB]. According to a teaser clip for the new episode he'll appear on, the show's hosts visited his Nashville store Third Man Records, where the rocker was attempting to restore a recording truck that he owns.
"This is a mobile recording truck. We want to bring it back to life, we want to make it a studio on wheels again," White said in the video, which he posted on his Instagram.
"This is incredible. We're reviving some serious music history here," one of the show's hosts added.
It isn't clear how he obtained the vehicle or which musicians have used it in the past, so you'll have to tune in to learn more. The episode will air on The History Channel on Jan. 11 at 9PM ET. See the trailer below.
White had a busy 2022, releasing two albums during the year titled Fear of the Dawn and Entering Heaven Alive, both of which landed in the Top 10 of the Billboard 200. As of now, he only has a handful of performances scheduled for 2023, starting with one this Friday (Jan. 13) at the Belasco Theater in Los Angeles, Calif. See the other dates on his website.
25 Rockers Who've Been on Reality TV Shows