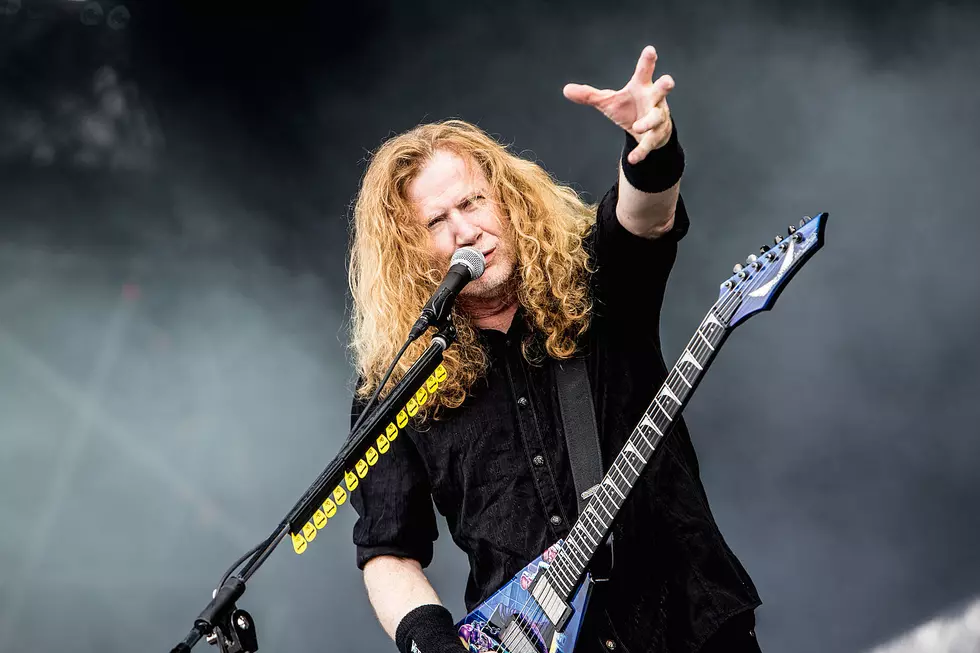 Megadeth Live Performance to Stream on Knotfest Website
NurPhoto via Getty Images
Coronavirus may have taken over, but who says you can't still "attend" concerts? The Knotfest website will stream a live Megadeth performance today (April 3) at 3pm EST, featuring an introduction from Dave Mustaine and a live chat Q&A with David Ellefson during the stream.
The video is from Megadeth's 2018 performance at the Resurrection Festival in Spain. Two exclusive T-shirts will be available during the stream as well, and a percentage of the proceeds will be donated to Covid-19 relief funds. The merchandise can be found here, and each purchase comes with a free Megadeth face mask. See the designs below.
This stream will be the second installment of Knotfest's weekly live performances, which will take place every Friday. Last week featured a set from Lamb of God, along with a live chat with Mark Morton, so stay tuned in the coming weeks for more.
2020's Most Anticipated Rock + Metal Albums