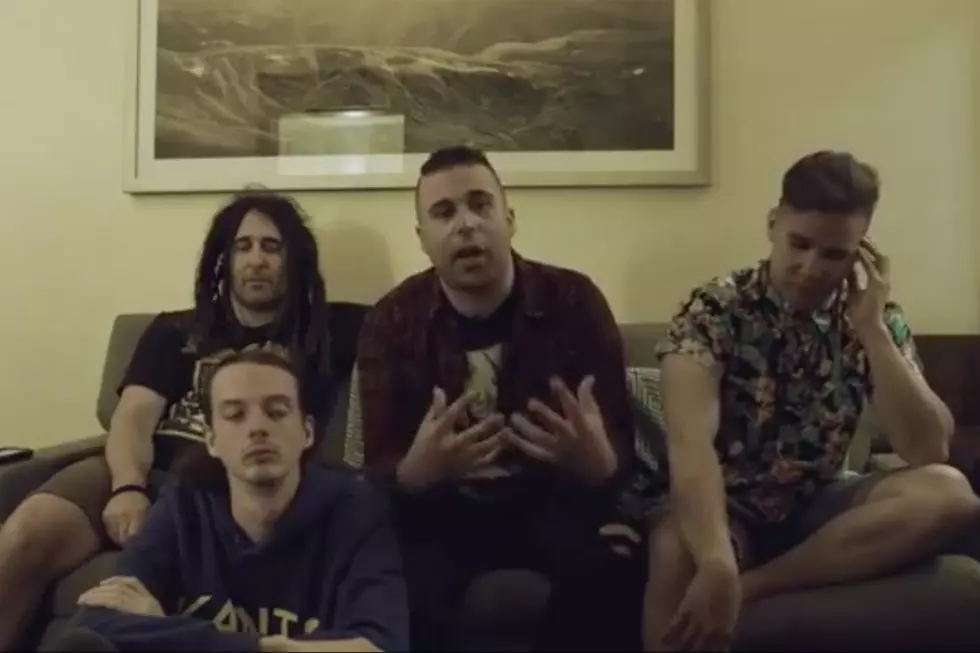 Korn Guitarist: Warped Tour 'Lame' For Kicking Islander Off Tour
Facebook: Islander
Earlier this week nu-metal band Islander were kicked off of the Vans Warped Tour following an on-stage incident of vocalist Mikey Carvajal damaged a backline drum kit. Korn guitarist Brian "Head" Welch has commented on the situation, calling the tour "lame" for removing the band.
"Band gets kicked off alt/punk/hard-core tour for being too wild? Not even a warning?" he said in a Facebook post that shared Loudwire's initial report of the situation. "WILD is what Vans Warped Tour has been all about for decades! L A M E."
As The PRP points out, Head has been associated with Islander in the past with Korn taking them out on tour on multiple occasions. Additionally, his other band, Love and Death, contains former Islander guitarist J.R. Bareis.
Islander have released a second statement on the incident in which they claim that they offered to pay for the damaged equipment in an attempt to stay on the tour. They add, however, that there are no bad feelings between them and Warped Tour founder Kevin Lyman. You can read Head's post and watch the band's second video statement below. Do you think they should have been kicked off the tour?
Top 25 Punk Albums of All Time