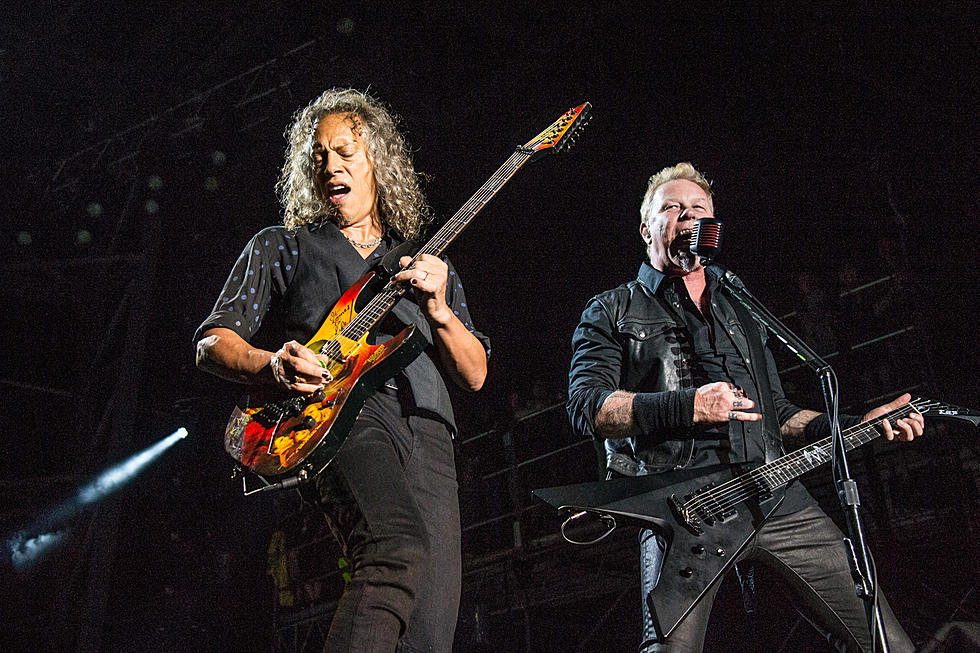 Metallica Seeking Fan Submissions for Reissues of '…And Justice For All' and 'The Black Album'
Amy Harris for Loudwire
It's hard to argue there's ever been a better time to be a Metallica fan. The band has been churning out incredible deluxe reissues of their classic albums and they're continuing the trend with eyes locked on ...And Justice For All and their self-titled album, best known as 'The Black Album,' next.
To ensure these reissues are as involved as can be, Metallica are once again enlisting the help of fans to assemble parts of the reissue packages for the first two albums that featured Jason Newsted, who replaced Cliff Burton after the bassist died in a tragic bus accident.
The band states, "As you may remember, we asked you for help in putting together the first three box sets and, to make sure there's a fan footprint on all of these releases, we'll be doing that again! We're looking for anything and everything you might have from August 1987 through July 1993… photos (taken by you!), flyers, ticket stubs, backstage passes and whatever other mementos you may have from that time. Also, if you happened to interview James, Lars, Kirk or Jason during that time and still have the recording, please let us know!"
Promising "nothing is too small or too trivial," all fan submissions can be made through email (submissions@metclub.com).
In a recent interview with Decibel, 'The Black Album' producer Bob Rock spoke about the revolutionary effect the record had. "It's a huge part of my life. I spent 15 years with those guys. I couldn't have worked with a better band. It was difficult, but when you're in a place that's not comfortable, you do your best work. Clearly it's some of my best work. It was all of us that made that record. No compromise. Culturally, in the music business, that's when Metallica got on the radio. It was the biggest cultural record I made. It changed what went on the radio. I'm very proud of that. I look back on it fondly," he said.
Jason Newsted Plays 'Wikipedia: Fact or Fiction?'
Loudwire Music Awards Tickets Available Now!