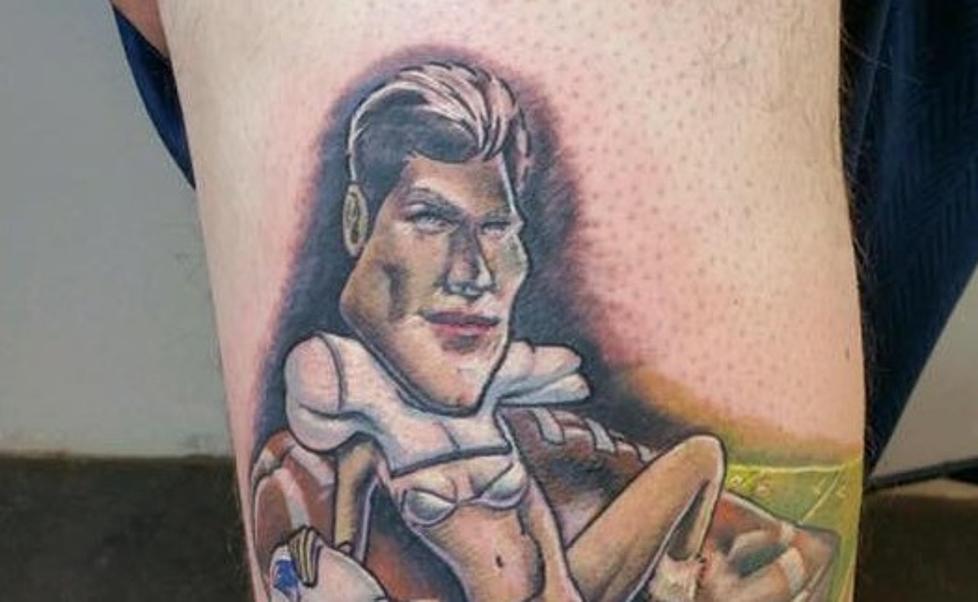 Missoula Man Loses Bet and Gains National Attention With Tom Brady Tattoo
Facebook/PhilW
Tom Brady's face is plastered all over the screen, on just about every T.V. you look at. With the Patriots back in this year's Super Bowl, the  "deflate-gate" scandal is popping back up in people's conversations. Meanwhile, a Missoula man suffers the consequences of Tom Brady's shenanigans. Stockman's Bar poker dealer, Phil Whitsitt, made a bet with a fellow football fan and is now gaining national attention.
Buddy of mine and I bet the Super Bowl every yr. Wager tattoos….I lost last yr. funny thing is, the two yrs I took the Patriots in 2008 and 2012 they lost, I bet against them in 2015 they won. Tom Brady has f@#ked me 3 times now, and every day I'm going to be reminded of that.

 
We love that Phil is a man of his word and followed though on the bet, which he has done with multiple other failed bets. This one is a work of art. The tattoo depicts Tom Brady resting against a deflated ball, wearing a bra and panties and touching himself. Sexy. It is no surprise to us, and most of Missoula, that the notorious Lando Hughes was behind this.
Check out the result of some of Phil's other failed bets.
Chippendale Patrick Swayze as a Minotaur