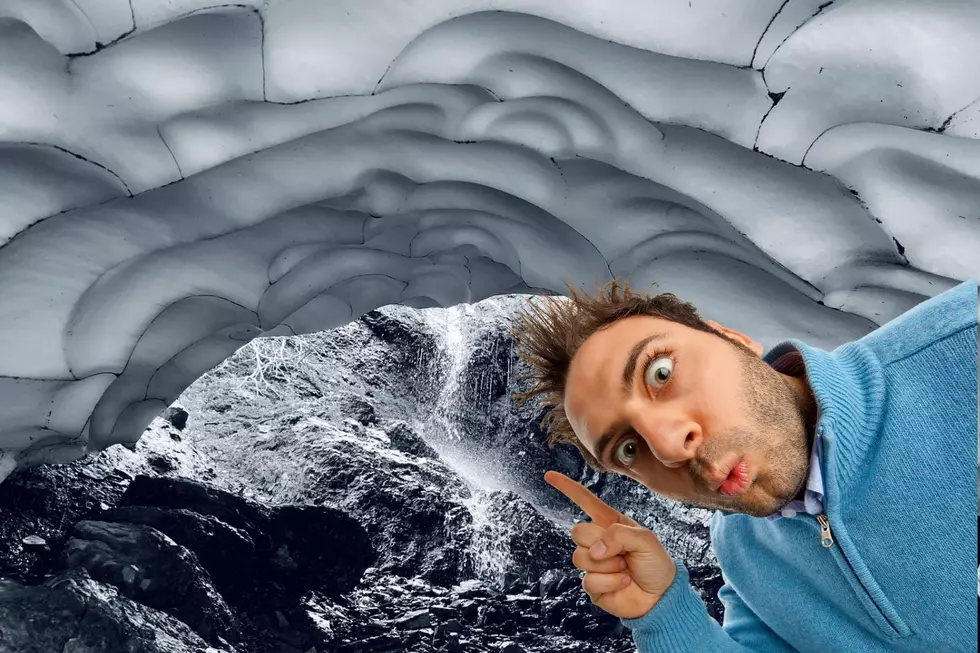 Montana's Ice Caves, a Cool Way to Chill Before Summer Ends
Photo by Marissa Andaloro, Getty Creative
Montana Fish, Wildlife & Parks recently released the July - August 2022 issue of their publication, Montana Outdoors. The special edition is available on newsstands everywhere for $4.50, or you can view the online version HERE for free. It's been nearly a decade since they released the first special edition of the publication, which features 100 things to "see, do and learn to fully experience Montana's mountains, rivers, state parks, trails, wildlife, and fisheries."
Have you been to the ice caves?
The publication is chock full of great ideas for your next Montana adventure. One highlight that stands out is Montana's ice caves. They're naturally about 40 degrees cooler than ambient temperatures and contain ice features year-round. Two of the most popular ice caves are within 100 miles or so from Billings.
Ice caves in the Big Snowy Mountains.
One of the largest known ice caves in the state is located about 10 miles south of Lewistown in the beautiful Big Snowy Mountains. Ice Cave opens to a 100 x 75-foot room. You can reach the cave from the north by heading to Crystal Lake, or from the south via Neil Creek Road. A number of the minimally maintained "roads" (more like logging trails) appear to be closed in the area, so prepare to hike. You can check the Forest Service map of the area HERE.  Better directions for getting around the Big Snowy Mountains can be found in this excellent piece from the University of Montana. Visit Montana says the 5-mile hike on Ice Caves Trail is moderately difficult.
Ice Caves in the Pryor Mountains.
About 50 miles east of Red Lodge/50 miles south of Billings, you'll find two popular caves in the Pryor Mountains. Big Ice Cave is a short, .2-mile descent down a steep path that leads to a wooden viewing platform, where visitors can witness the year-round ice floor. You're not allowed to wander around beyond the platform. Picnic sites and a vault toilet are at the trailhead. Find directions to Big Ice Cave HERE.
Crater Ice Cave is quite stunning but requires a little more hiking to reach. From the trailhead, the journey is just under 2 miles, climbing about 1,600 feet in elevation, with switchbacks towards the end. PryorMountains.org provides superb directions HERE.
Whimsical Homemade Mailboxes Only Found in Montana
Made from recycled parts and pieces, these unique mailboxes are anything but boring.