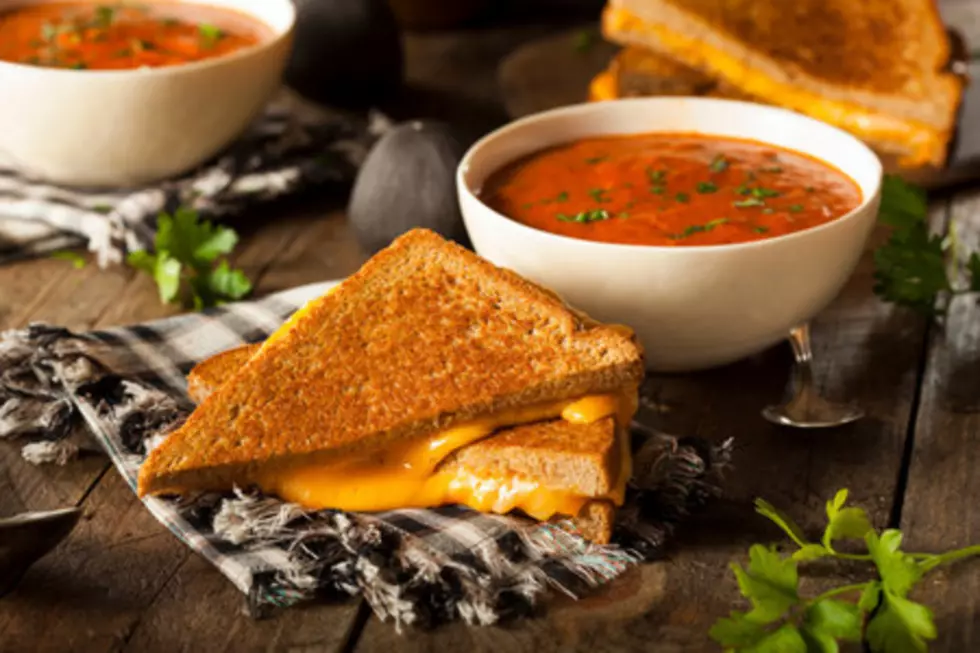 Montana's Favorite 4Bs Tomato Soup Recipe
thinkstock
Colder temperatures always make a person crave comfort food. When it comes to the perfect cold weather comfort food, a piping bowl of soup is the best option. Today is the perfect day to stuff buttered bread and cheese in your face. But, don't forget to include it in one of the finest food pairings on earth...Grilled cheese and tomato soup.
For anyone raised in Montana, the first thing that comes to mind when someone mentions grilled cheese, we think of 4Bs tomato soup. A family recipe that goes back generations in the Big Sky State.
For those looking to make up some authentic 4Bs tomato soup at home, I included the recipe below. It is a fairly easy recipe, and guaranteed to make you nostalgic of those late night trips to 4Bs or lunch with Grandma after church.
1 (29 oz.) can diced tomatoes
1 (10.5 oz.) can condensed chicken broth, undiluted
2 Tablespoons margarine or butter
2 Tablespoons white sugar
1 Tablespoon chopped onion
1/4 teaspoon baking soda
2 Cups of heavy cream or half-and-half.
Directions:
1. In a large stock pot mix tomatoes, chicken broth, margarine, onion, and baking soda. Simmer for 1 hour.
2. In a separate pot, heat cream over a low heat until hot, watching carefully so that the cream does not scorch!(see below) Once heated through add to tomato soup and serve.
TIP: Use 2 sauce pans for cream. Create a 'double boiler', by putting small amount of water in one and place other sauce pan on top with cream. This will heat cream without scorching.
You Know You Grew Up in Missoula If You...